We were so enamoured with Saudi designer Nora al Shaikh that we caught op with her to learn more about her and her work.
The beginning
'I've been passionate about fashion as well as sketching, colors and textiles from a very young age, but it was after I had received my first degree in Business Administration from King Saud University in 2007, that I decided to peruse my dream of becoming a fashion designer. In 2008 I enrolled at Riyadh's Arts and Skills Institute (ASI), which offered the first fashion program of its kind in Saudi Arabia. Although there were a handful of Saudi Arabian designers dating back to the late '70s and '80s such as Adnan Akbar, most of them were self taught, focused on couture and were heavily influenced by regional dress.'
'ASI marked the beginning of professionalizing the fashion profession in Saudi Arabia, and creating a path for women to pursue a career in fashion design in the Kingdom through structured courses covering construction, merchandising, retail, sewing, draping, sketching and fashion history. As one of the first graduates of the institute, I watched many of my peers go on to establish their own labels or work in retail. Unfortunately what was lacking were opportunities for internships as there are very few established labels or fashion businesses in the Kingdom. Especially at the time I had graduated the fashion industry in the Middle East was in its infancy and there weren't a lot of opportunities like today.'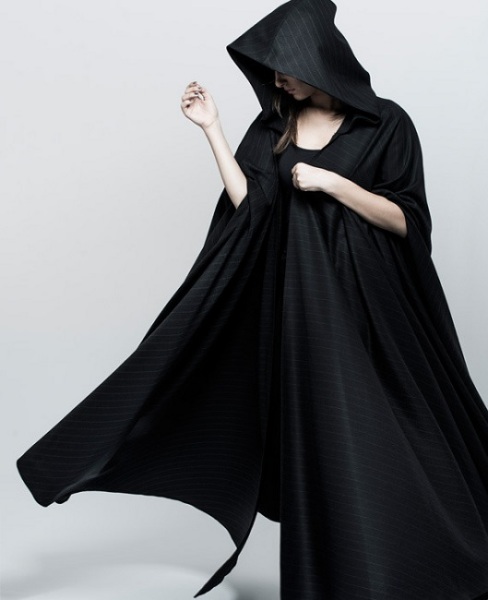 First collection
'Shortly after graduating in 2009, I was invited to present my first collection of winter abayas for Fall/Winter 2009-2010 at Saks Fifth Avenue in Riyadh (which has since closed). It was part of a design competition sponsored by Swarovski, where we were asked to incorporate crystals into our designs.'
'2009-2011 was a big learning period for me as I worked on a series of small collections trying to find my voice as a designer. This included embellished eveningwear as well as sportswear. In effect I was creating my own internship, trying to learn as I formed my label. In 2012 I felt the time was right to re-launch my label Nora Al Shaikh with a clear design focus. I soon found through sketching that I kept coming back to geometry, structure and color. There is a graphic quality to my designs, with an emphasis on strong shapes and color blocking.'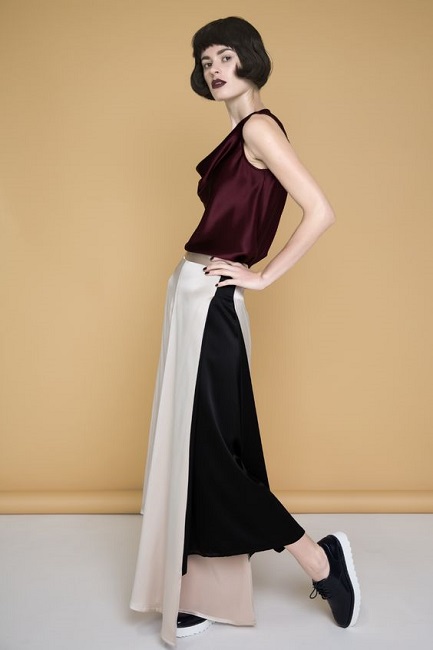 Saudi influence
'My last winter collection was inspired by my recent move to Jeddah from Riyadh. Jeddah has a unique character as Saudi Arabia's cosmopolitan port city where modernist experiments in architecture stand next centuries-old coral stone mansions featuring intricate lattice screen meshrabiyahs. Jeddah has also always set itself apart from other cities in Saudi Arabia. There is something in the air here, a more relaxed vibe and an ease with the past and present.'
'For centuries the Red Sea city has served as the Kingdom's portal to the world, welcoming waves of pilgrims and traders from as far afield as Africa, Asia and Europe. The result is a city of cultural fusions that is reflected in the faces of its inhabitants and a cuisine rich in global references. Here you see Saudis with Asian features and dishes such as a special kind of Saudi ravioli called Matazeez. This mix of cultures and a relaxed atmosphere, really inspired my approach to designing my Fall/Winter 2016-17 collection.'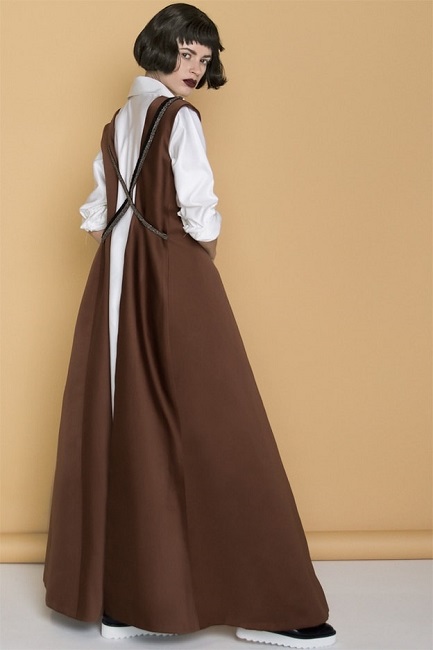 Jeddah's sea and Riyadh's desert
'One of the first things I did when I moved here was to immerse myself in the city's vibrant contemporary art scene. I attended Jeddah Arts 21, 39, a citywide art fair whose main exhibit explored the theme Earth and Ever After, and got me thinking about my relationship to the environment and the 'land' as a Saudi and global citizen. It was co-curated by Mona Khazindar, the first Saudi woman to be appointed the Director General of Paris' Arab World Institute. It featured intriguing installations that explored the mythology surrounding our relationship to the desert and sea, but always with a nod to the present.'
'But at the same time I have a special affinity for Riyadh where I was born and raised. Jeddah is all about the sea, but the desert surrounding Riyadh is very special as well. I think it's difficult for people to understand Saudis' relationship to our desert, because all they may see is a repetitive monotone landscape, where as for us it's a connection to our roots and a thing of beauty. For those living in Riyadh, the desert lying on its fringes is their beach and ski slopes all rolled into one. A place where family and friends decamp too on weekends to relax in an atmosphere of beautifully appointed tents away from the stress of the city. No two deserts are alike, and the desert outside Riyadh shifts in hue from a warm gold, to dusty rose and ochre red as the sun rises and sets, which informed the color pallet for my collection.'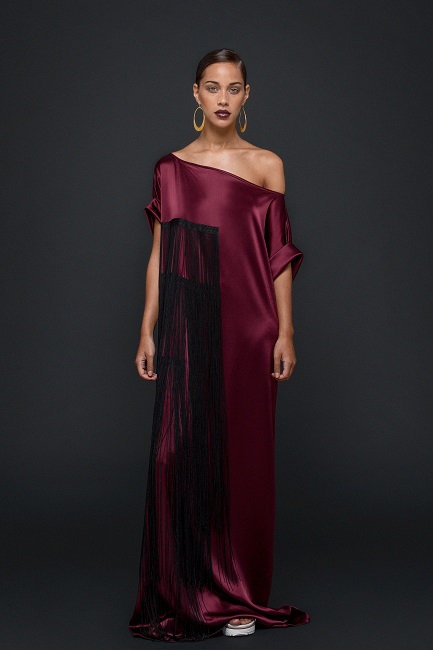 The response
'The first retailer in Saudi Arabia to take a risk and carry my line was the D'NA store in Riyadh. But I also take the time to listen to what my customers want and see each collection as a learning experience to grow. With each collection we've received amazing response, especially for the Spring/Summer 2017 collection which we just launched. As we strengthen our network of vendors in the region, our goal is to expand internationally through trunk shows and special events. We are also exploring a number of online retail platforms. Currently our collection is carried in five stores and next season we will also be stocked at NASS boutique in Kuwait.'
'We also take personal orders through our website and we've been increasingly looking at trunk shows and partnerships with other stores as a way to generate sales and expose for collection with new audiences. These have included a trunk show in Los Angeles at Decades as well as Trickponi's Middle East-meets-West pop-up showroom in New York. In March we are planning a sales event in LA (but we are not unveiling the plans for it yet).'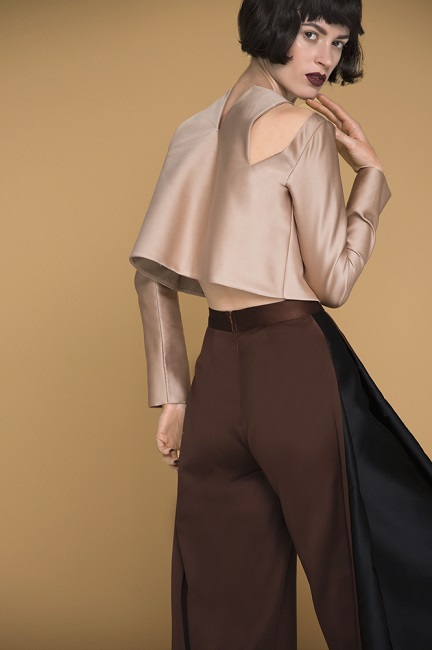 Influences
'When I decided to launch my own line I wanted to create modern beautifully made clothes that could appeal to women all over the world. At the same time I still want to infuse my own Saudi heritage into the pieces I design but in a very subtle way. This could be reflected in the proportions of a dress or a specific color combination. Fashion is an incredibly powerful tool to bridge cultures, and being a Saudi designer has given me the opportunity to connect with women from around the world. It's very much a reflection of how global we've become today and that we can be a part of a larger creative community.'
'Each collection is also heavily inspired by my travels to places such as Los Angeles and Paris, where I make it a point to visit museums and galleries as well as observe people on the street. It's a combination of all those influences that go into my collections. At the end of the day it's about making a woman feel and look amazing regardless of her age or background. We pride ourselves on being a positive label and we want that attitude to come through in the clothes.'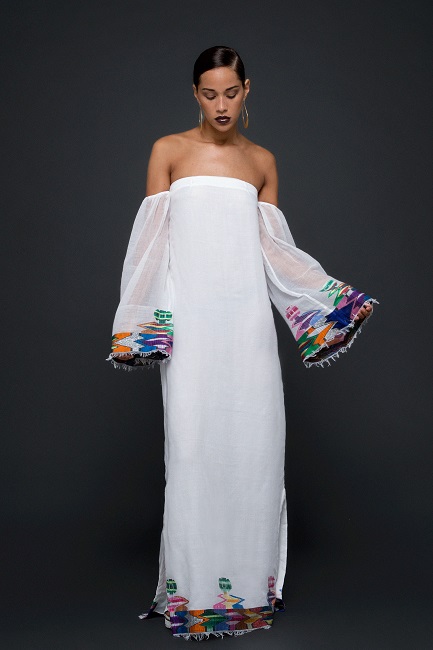 The Nora al Shaikh woman
'She is definitely a multifaceted and cosmopolitan woman in tune with what is going on around her and in the rest of the world. Increasingly today women are juggling multiple responsibilities from careers to family, and I try to create pieces in the collection that address the many roles they have to play in a given day.'
'Although I design for an international client base, I also love creating pieces specific to our region. An ongoing project is my Orient Collection where I try to rethink the traditional abaya as a modern fashion statement. The line has been incredibly popular, and each season we add one or two new styles to it.'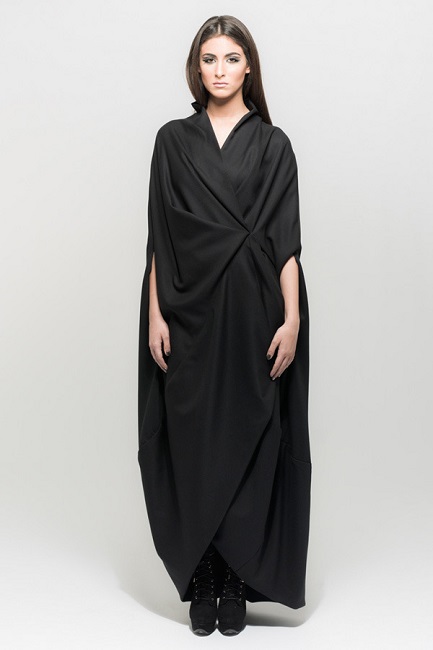 Arab designers
'When I decided to launch my label in 2009, my dream was to build a successful Saudi-based international brand. I wanted to perfect my craft and grow gradually. At the same time I feel I am part of a movement to establish a foundation for a credible fashion industry in Saudi Arabia and the Gulf. Many of us working in the region today are part of the first wave of designers with formal training and degrees, and our success would help pave the way for future industry professionals, by creating opportunities for internships in Saudi Arabia for example which were not available to me. This kind of development not only takes time but also requires support from both the public and business community.
I mentioned creating a Saudi-based international brand, and in terms of my own Saudi heritage influencing my work, those references come through in very subtle ways without being too literal. It could appear in the form of a drape or a specific shape. My generation sees themselves as both Saudi and global citizens and I try to reflect that perspective in my work as well. Travel plays a big role in fueling my creative process, and I like to interpret what I would see on the streets of London, New York, or Los Angeles and through my own Saudi point of view.'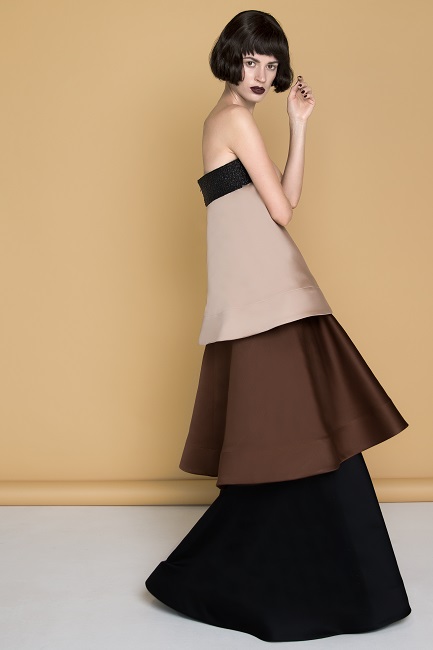 Bridging cultures
'If you speak to most emerging designers in Saudi Arabia today, one of the challenges they face is convincing potential customers that their designs can be just as alluring or innovative as those of well known international brands. It can be difficult to convince local stores to carry a Saudi label. When I decided to establish my line I placed a lot of thought in the fabrics and finishes used, and making sure its presented in a way that's up to international standards. In the last three years since launching the brand, we've slowly begun to acquire a following amongst a group of retailers and we continue to grow our customer base. Part of our strategy has also been to create a dynamic website that serves as both a marketing tool as well as an easy way for clients to get in touch with us directly. As a result we've been able to sell pieces from the collection through private orders, and it's in this way that we can change perceptions about what Saudi designers are capable of achieving.'
'Fashion has increasingly become an international business, and in order to grow as a young label I've looked for opportunities abroad to introduce my line to diverse audiences. I recently took part in trunk shows and sales events in New York and Los Angeles, and the collection was well received by women there. Through these events I gained increased exposure in noted fashion publications such as WWD, Style.com, the LA Times, Harper's Bazaar Arabia and Vogue Arabia. It also made me realize that fashion can be a powerful tool to bridge cultures, and I see the work I do as a form of cultural diplomacy. As Saudi designers we have the opportunity to expose international audiences to contemporary culture in the Kingdom, though a shared appreciation for fashion and design.'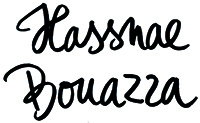 info[at]aichaqandisha.nl