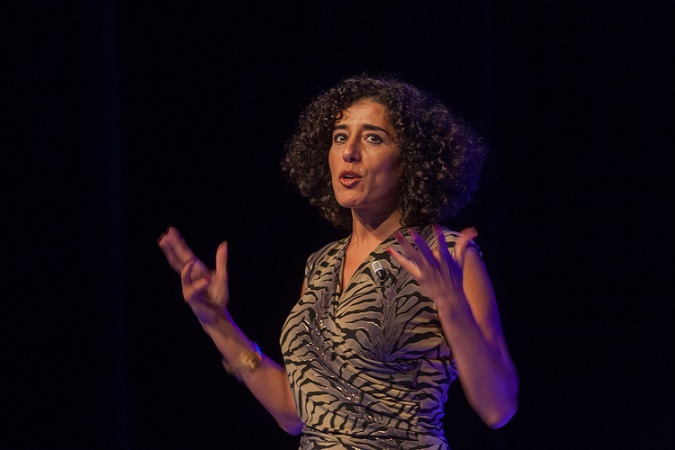 Sex on heels, vandaag in Aicha's Twaalf. Dr. Kaouthar Darmoni is docent gender en media aan de Universiteit van Amsterdam en eigenaar van het 'Feminine Capital & Goddess Belly Dance' instituut waarmee ze vrouwen leert hun vrouwelijkheid in te zetten voor veranderingen. Vrouwelijkheid dus als kracht in plaats van handicap, wat een verademing. Kijk eens op haar site, ze geeft allerlei trainingen en workshops en bekijk zeker ook eens haar Ted-talk waarin ze een hele zaal op de voeten kreeg. Ik wilde aanvankelijk haar antwoorden gladstrijken en er of Engels of Nederlands van maken, maar zag er van af: dit is Kaouthar, een waterval van Engels, Nederlands en Frans. Het zou zonde zijn jullie die charme te onthouden. Wat een prachtvrouw.
Mijn favoriete filmscène is… Eyes wide shut, Stanley Kubrick's last great masterpiece, because of the erotic scene in the castle with the Venetian masks, one of my favourite examples to analyse with my media students at University because it is a master piece in erotic mise en scène.
Ik wil ooit nog eens naar… Peru, to be in the mountains and do shamanic dances with the natives there.
Mijn toilettas is niet compleet zonder… Khol, arab natural eye liner, I think the beauty and intensity of arab women's eyes is because of the magical khol.
Mijn ergste miskoop is… Lingerie-set van Victoria's Secret dat ik in San Francisco gekocht heb, the 'onderbroek' was meant for women without derrière (billen) so my buts looked like I stole my little sister's underwear.
Het lekkerste wat ik ooit geproefd heb is… Foie gras in le Gers in France.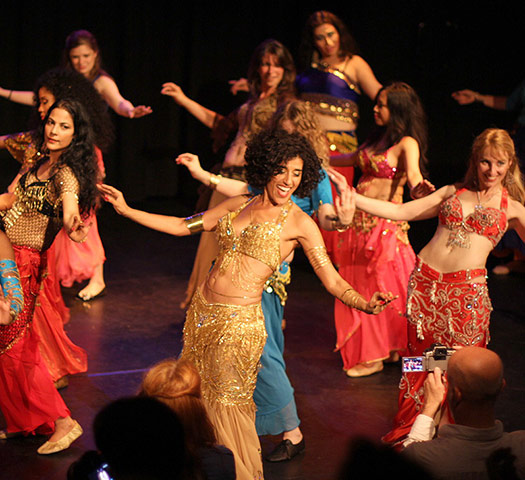 Ik was het gelukkigst toen… As a child, swimming in the Mediterranean sea in front of my parents' house, completely carefee.
Ik heb het meeste spijt van… A relationship with a narcissistic man.
Ik ben niet bijgelovig, maar… I learned to read and listen to the signs.
Mijn grootste onhebbelijkheid is… Chocolat noir of Canonica in Geneva, I work there regularly and everytime I go there, I make a cure of chocolat noir Suisse.
Ik lieg altijd over… Dat ik een workaholic ben. I love my work so I work a lot, ten koste van mijn social life.
Ik kan me niet beheersen als… Ik boos ben omdat ik or/and the ones I love op een onrechtvaardige manier behandeld zijn, then I become a wild tigress who just devours the agressor.
Ik zou mijn geliefde dumpen voor… Slaap. Ik heb een chronisch tekort aan slaap ontwikkeld sinds ik moeder ben geworden.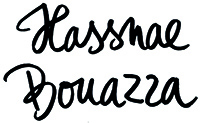 info[at]aichaqandisha.nl