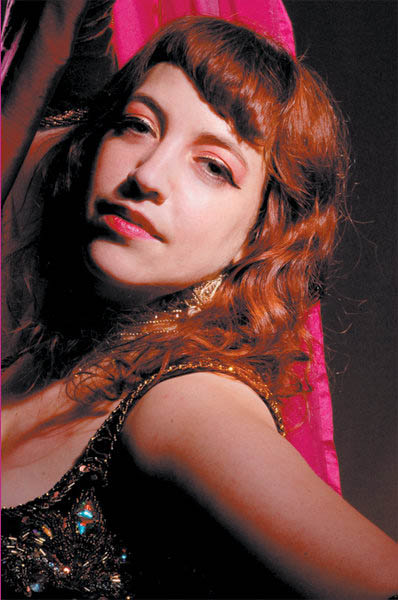 Leela Corman won our hearts with her wonderful work and talents. She's not only an illustrator and cartoonist, but also a great belly dancer. She has just won an Italian prize for her graphic novel 'Unterzakhn' and her comic 'Yahrzeit' won a silver medal from the Society Of Illustrators.
My favourite film scene is… Oh my god, this is a hard one! I have so many! Briefly:
1) The "schoolroom" number from The Forbidden Zone. Or maybe the "Witch's Egg" song (really any scene from that movie!).
2) The "Pettin' In The Park" number from Busby Berkeley's Goldiggers Of 1933, starring Ruby Keeler, Dick Powell, two chimpanzees making out, Billy Barty dressed as a baby, and an entire corps de ballet dressed as cops on roller-skates, among other things.
3) Caetano Veloso singing "Paloma" in Almodovar's Talk To Her. That never fails to make me cry.
4) The scene on the late night bus in Fatih Akin's Head-On, where both the protagonists are covered in blood and yelling at each other; Sibel is trying to convince Cahit, whom she just met, to marry her so she can get away from her father and brother; the Turkish bus driver overhears them and angrily throws them off the bus.
5) Any scene from Herzog's Aguirre Wrath Of God. I think about that movie all the time.
One day I would like to go to… Morocco, Vietnam, the Festival of Sacred Music. I love to travel. It's my only guilty pleasure! Though I often wish I could be weightless and invisible, so I could go everywhere and see everything.
My beauty bag is not complete without… Gold eyeshadow. I feel naked without it. Usually in fine powder form, but I also have a great solid glitter liquid eyeliner duo that makes my eyes look like disco balls. If I had to get rid of everything else it would be OK, as long as I had gold makeup for my eyes.
The worst thing I ever bought is… A mattress from IKEA. Don't ever buy a mattress there! Or a dresser. Actually the dressers are worse. You can destroy them with a few pieces of underwear. Flimsier than an excuse!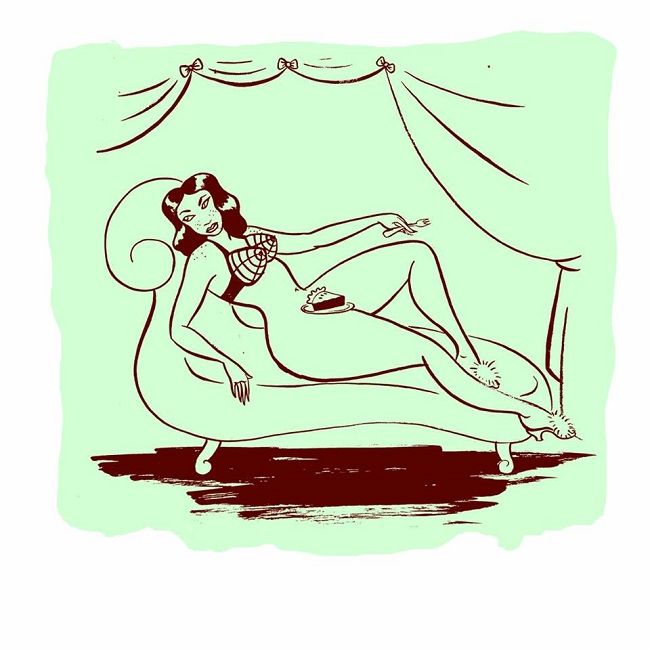 The best thing I ever tasted is… Sahlab in Cairo, at Cafe Naguib Mahfouz (that's probably a really obnoxious answer!). Or my friend Nadia's chicken tagine. And my friend Tim Kreider's key lime pie. If you've never tried key lime pie, you must! It's the most amazing thing ever!
I was happiest when… Every day with my daughter Molly Rose. She is my heart and my life. A distant second to that would be when I got to go to Mahmoud Reda's studio in Cairo, and all the times I got to study with him. And anytime I am in south Brooklyn, hearing five languages being spoken around me at once.
What I regret most… Being prickly during my first pregnancy. I wish I'd known how magical the experience of being a parent is, and just calmed the eff down.
I'm not superstitious, but… Oh, I am. I am very superstitious. I will wear any evil eye amulet I can find. I cross my fingers all the time. I'm full of magical thinking, some of it tragic and some comical. Lately I've been trying to cast some of these old habits off; they feel unnecessary. Because I actually am a firm believer in science. But when something very horrible and statistically unlikely happens to you, it can cause you to engage in some very unhappy magical thinking.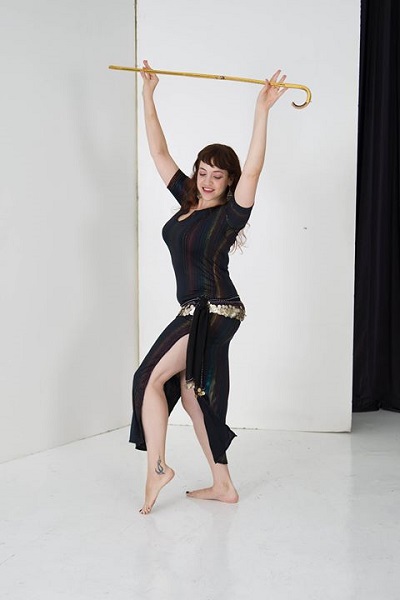 My most irritating feature is… Oh, how do I choose? I probably talk too much. I can be very hot-tempered. I'm impatient and sometimes I hate everybody but my husband and kid. I can be very judgmental. I hate it!
I always lie about… Being on my way. I'm always late.
I can't control myself when… I'm worried about my daughter. It triggers my deepest stress reaction and then my mind starts spinning.
I would dump my lover for… Nothing! I'd never dump him! He's the best! He makes me coffee every morning, he's the best editor, he's handsome as hell, he's funny, and he tolerates me, I don't know why. I got the better end of this deal!
Meideles, the Dutch translation of Unterzakhn was published by Xtra and can be ordered here.
hassnae[at]aichaqandisha.nl