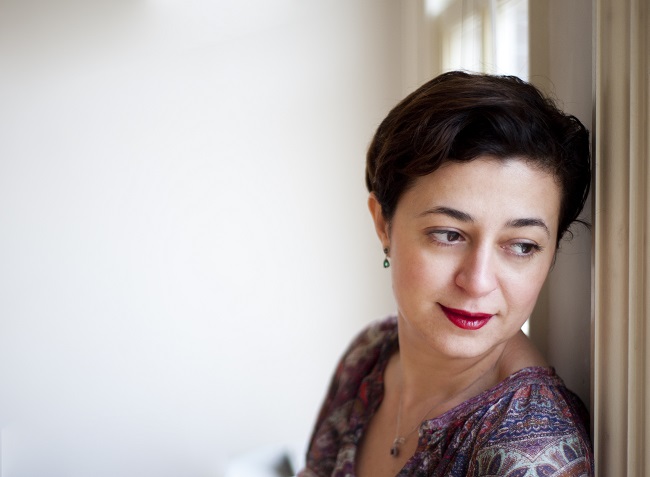 foto's: © Annelies Verhelst
Ece Temelkuran is one of Turkey's leading journalists and writers who has manifested herself as a socially and politically engaged author whose columns are published in noted newspapers such as The Guardian, Le Monde Diplomatique and Al Akhbar. She's currently based in Istanbul, but travels the world to talk about her work. And to answer one ever recurring question.
"How do you write'. I keep inventing new ways of not answering this question though. Because I guess there is no answer.'
Feel like a bird
We caught up with her to talk about her work and the political turmoil in her home country. However, she prefers not to talk about the developments in Turkey.
'It's better I don't say anything about this. Not only is it dangerous but also extremely depressing for me. I have just finished a new novel after a long period of writing. I feel like a bird now. The novel is due in February hopefully and it's about the Summer of 1980; the days leading up to the military coup which has caused this country to end up with the current situation.'
Last year her novel The Sound of Bananas was published in Dutch. The book was inspired by her one year stay in the tumultuous city of Beirut.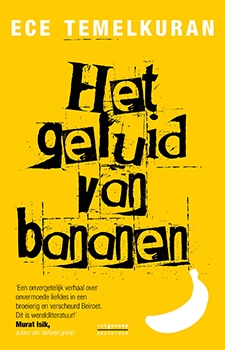 Irritating place
'Beirut always was and still is so much more than Beirut. Such a small and magnificent city divided by sectarian, religious and political differences. So most of the daily life was spent by learning these differences. The city is always full of surprises, not all of them nice though.'
I guess the dynamics of the city is best illustrated by means of the taxi driving logic. If you get a taxi in Beirut, you tell the driver where you want go. Then he stops on the way to pick up other passengers and asks them if their route is compatible with yours. After picking up the second passenger he stops two more times, each time "calculating" a new route so he can drop everyone.'
'Meanwhile passengers aren't supposed to get angry because of the waiting. What's more, in Beirut you should always take into account the traffic. So actually it's an annoying experience unless you learn how to enjoy the stories that you come across. Beirut is an irritating place if you don't know how to go with the city's flow.'
Under-stimulated
'The Sound of Bananas' is a beautiful metaphore that stands for what life in the Middle East could be like: peaceful and quiet. So quiet that at night you can hear 'the sound of bananas'.
'After having lived in Beirut, and despite people talking about their hatred of war, I have come to realize that there is some sort of addiction to turmoil in society. If there were silence and peace in the Middle East I guess people would be under-stimulated in a way. However this remark might sound a bit unfair to Middle Eastern people, as if they were destined for war. Yet, I guess all that's happening to them is happening in spite of them.'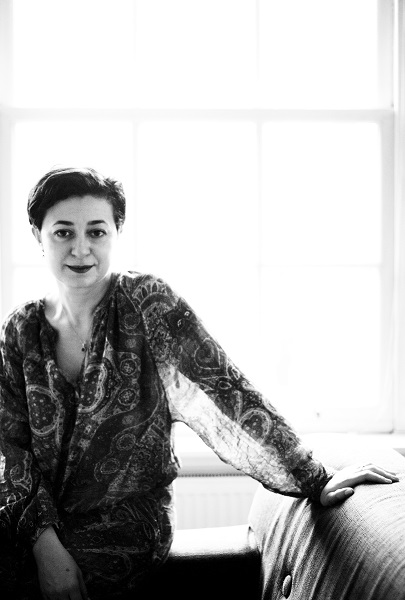 New life through writing
'I come from a political family and whenever I do something that has nothing to do with politics I somehow feel guilty. I thinks that's why I tend to see everything through a political lens. On the other hand, I really think that there is very little without politics.'
'Though I am a child of a defeated generation, if I may say so. So my family was actually more depressed than being political. That I guess influenced me and my brother who is an award winning director. On the other hand, my mother is an artist. So I have always been surrounded by art. I saw art as the only 'sword' that I can protect myself with.'
'Writing in that regard was quite logical for me, not just to protect myself but also to keep my sanity. I could go really insane if I didn't invent a new life through writing.'
The Dutch translation of The Sound of Bananas can be ordered here.
hassnae[at]aichaqandisha.nl