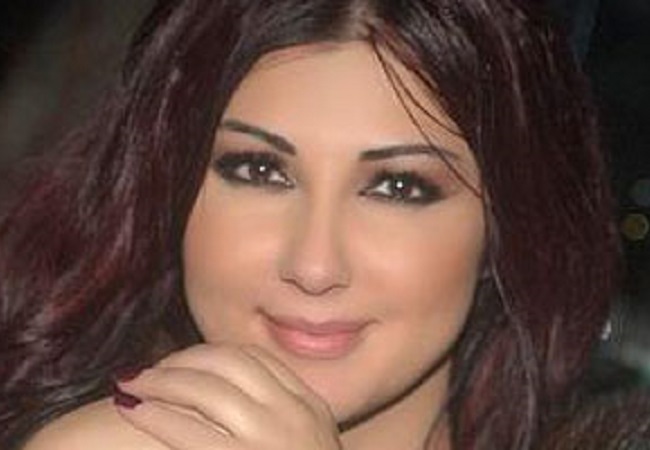 As one of Lebanon's celebrated and controversial journalists Maria Maalouf does not shy away from controversy and is hence always accompanied by her impressive bodyguards because of her bold statements.
The first time we met, we were secretly filming in her hotel suite in Cairo with Saudi human rights activist Souad Alshammary for the Dutch documentary series Sex and Sin. The Egyptian authorities and secret service tried to prevent us from filming, but thanks to good friends of Souad's we were able to do so in Maria's suite, who later that evening found a whole crew in her room.
Pen as a weapon
Maalouf used to present a political talkshow Bila Rakib ('without censorship'), she has her own business magazine, is an entrepreneur, but first and foremost a political journalist who fights with the pen.
The threats are there. Of course I'm afraid, but I don't panic. I believe in God and trust in Him. I don't carry any weapons and I don't use any violence. I only have my words: I use my pen and I believe the pen is more powerful than any weapon. I stick to the facts and that protects me. I talk on behalf of the people and that gives me strength and faith.
Her motto is John F. Kennedy's famous quote: 'Ask not wat your country can do for you, ask what you can do for your country.'
Criminal regime
In her bag she always carries the article in which she unveiled the identity of the five Hezbollah suspects of the Rafik Hariri murder. Maria is a staunch opponent of Hezbollah and Syrian president Assad; she's eager to see him toppled and when that happens, she hopes to be the first journalist to visit the liberated Syria.
I hope Syria, Lebanon and Iraq will get rid of the Iranian influence and taste freedom. It would be even better if the Iranian people ousted their criminal regime that persecutes people simply because they seek democracy and a separation of religion and politics.
She's sharp and outspoken, but also a lively, cheerful woman who enjoys the good life and who will soon be immortalized by Dutch-Egyptian artist Tarik Sadouma who has modeled a sculpture after her.
Immortalized
Tarik Sadouma is well known for his art projects and the documentary Plastic Harem; he makes exciting and sexy sculptures that depict the complexity of the Arab world.
The sculpture stands for me, a political journalist who is threatened and chained because of the death threats. The chains represent my opponents who try to shut me up. But it is also a beautiful image of a strong woman who holds her head up high and who longs for freedom like a butterfly.
The sculpture will be reveiled and auctioned off next month in Beirout.
hassnae[at]aichaqandisha.nl