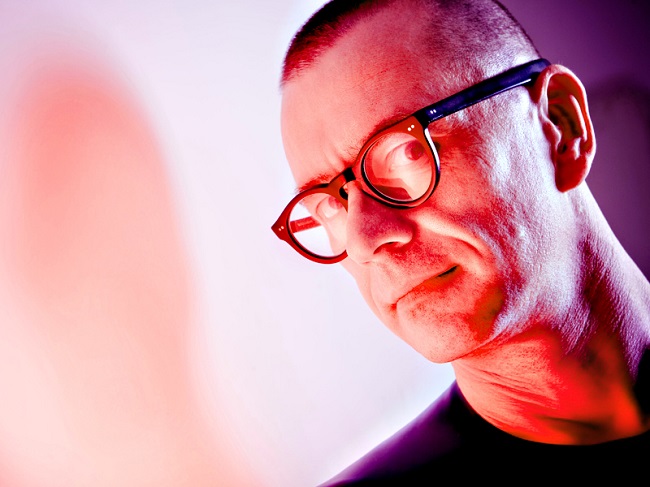 De Nederlandse versie kunt u hier vinden
Stuart Thom (London 1960) works as a creatieve director for Ainsley-T in Milan; a company that specialises in erotic footwear. Aicha Qandisha spoke to him about his motivation, fetish and dreams for the future.
'Designing shoes for the commercial market never was an option for me. There are already so many people designing 'normal' shoes. I'm not sure what I could bring to the table except my own weird point of view.'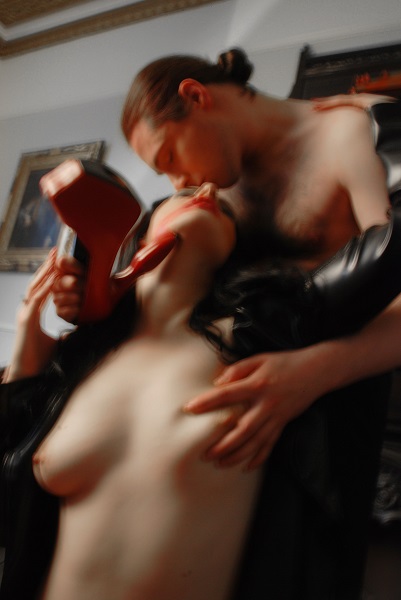 'I wanted to do something adventurous and the frisson of sex and risk is a very attractive stimulus for creative thought. Anyone who is into foot and leg worship can tell you that there are many different ways to wear a shoe! We're talking here about a part of the human imagination, both male and female, which is usually hidden, and when you see it on display at a fetish club you realize that many people want to show off this side of their character. For me, the decision to design erotic shoes and create a brand for them is very much about throwing off my old inhibitions, it's an act of personal reinvention.'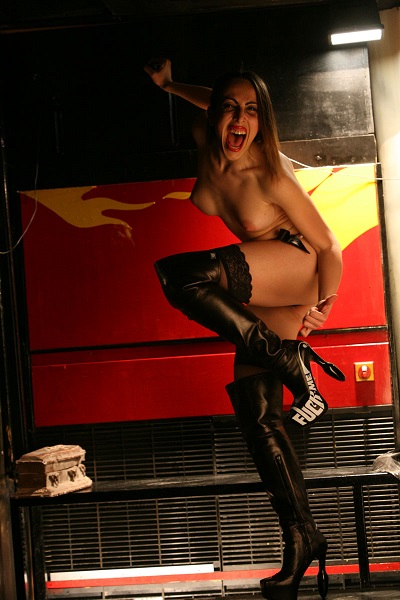 'I have an MA in Furniture Design from the RCA (Royal Academy of Arts in London) and a BA in Industrial Design from Newcastle Polytechnic. I decided to design shoes when I realised that it was the best way to exercise my erotic imagination as a designer.
'I wasn't really involved in the fetish scene, when I was younger. I was just too shy. But fetish makes things explicit that are usually hidden and at fetish clubs you can exhibit yourself in a way that's impossible otherwise.'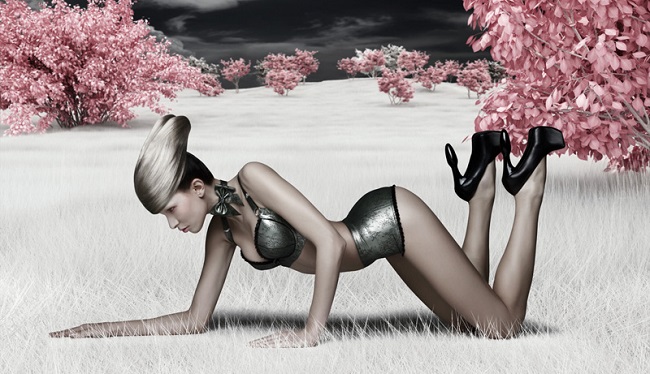 'I would love to see my shoes in more museums. I want to see them as art and being used as well. It's very rewarding to see the shoes in Museums and Galleries but to also see them on video. I like to think that my shoes are a form of wearable art: that they can be used and understood in very different ways at the same time.'
'Having my shoes used on the runway for fashion shows is also an attractive idea. I have in fact supplied shoes to a small Berlin label for a couple of their runway shows. One of the basic issues of course is that the Ainsley-T brand has a distinct character which would tend to conflict with whatever label was showing. But I'm always open to offers.'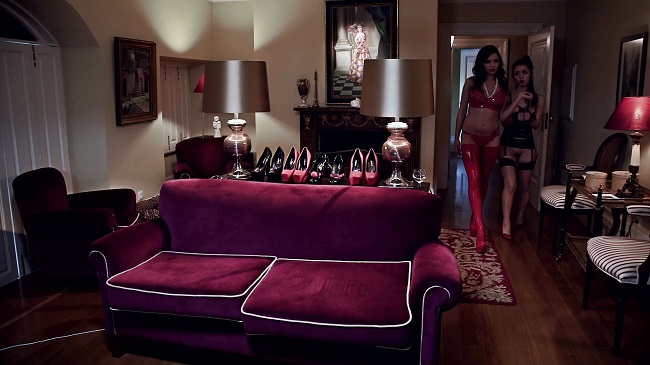 'So far I had no celebrities wearing my shoes, but they have featured in Cabaret Desire, directed by Erika Lust, Fashionable Fuckers and Dani Daniels Girl Perversions, both directed by Scarlett Revell.'
'My dream is to launch a parallel career as performer: I could design the shoes and style the scenes too. That would be fantastic!'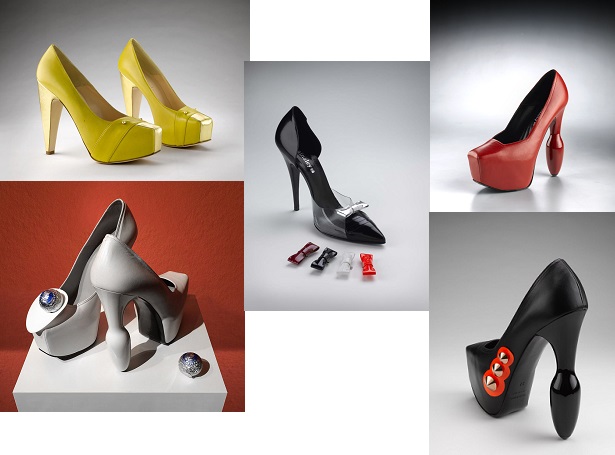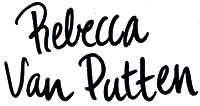 rebecca[at]aichaqandisha.nl