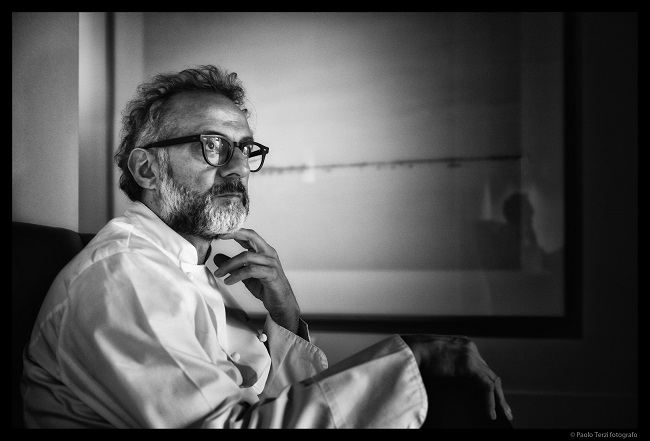 all photos © Paolo Terzi
Chef Massimo Bottura of three star restaurant Osteria Francescana is very excited about his project in the slums of Rio de Janeiro: a soup kitchen where food, that would otherwise be wasted, will be served to the poor.  But, Bottura emphasizes: "it's a cultural project, not charity".
'This is gonna be real. They've started the construction,' Bottura says. 'It's amazing and close to the beach,' he explains as he shows me the pictures he just received of the construction of the soup kitchen that will open on the first of August.
It all started in 2015 at the Milan Expo: the idea to use food waste in order to feed the planet.
Classy refectory
'The theme of the Expo was 'feeding the planet', but before thinking about how to feed the planet, you have to fight the waste. 1,4 billion people are overweight, 800 million people don't have anything and 1.3 billion tons of food is wasted. So, with just one fourth of that food we could eliminate the people's suffering. '
'I'm Italian and our cuisine doesn't come from the noble, like the French cuisine after the French revolution, but from the people. It's a bottom-up cuisine and most of the time traditions are made with nothing. So I asked the best and most influential chefs in the world to cook food waste, to show to the world what could be the tradition of the future.'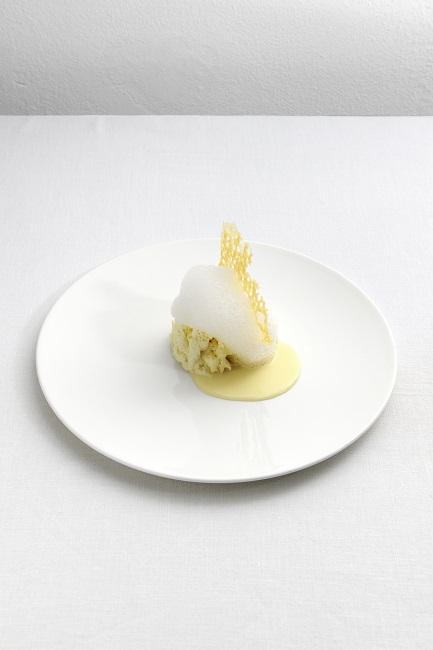 The result in Milan is a classy refectory with designer interior and recipes from the world's most renowned chefs like Peruvian Gaston Acurio, French chef Alain Ducasse and Danish chef René Redzepi. Many other cities around the world wanted to follow suit, but it was the Brazilian mayor of Rio who offered Bottura a location for a soup kitchen in his city.
Laboratory of ideas
'We'll be cooking in the Lapa neighbourhood of Rio so that will be extremely challenging. Just like in Milan we include all the best architects, designers and artists. Vik Muniz will give us his artwork The Last Supper which he made with the waste of Sao Paulo. The soup kitchen project is about rebuilding the dignity of people. So that's why you need art, culture and beauty.'
The decadence of Osteria Francescana, recently crowned the best restaurant of the world at the Cipriani in New York, with people flying in from all over the world to taste the magic of Bottura and his team, seems in contrast with this very sympathetic and accessible food for soul project.
'Yes, but Osteria is a laboratory of ideas and without Osteria Francescana and the culture that we produce in Osteria everyday, we couldn't have made the soup kitchen. This is how I see it: culture brings knowledge, knowledge opens consciousness and from consciousness to the sense of responsibility, is just a very small step. If you think of Joseph Beuys and his social sculpture and social approach, that is exactly what we do in Osteria.'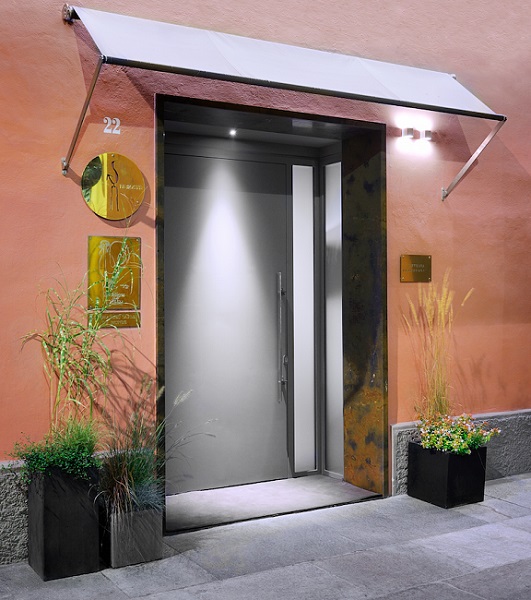 Under the table
Bottura's love for food started under the kitchen table with his mother and grandmothers making pasta and him hiding from his brothers and munching secretly on raw tortellini.
'I think that's why I became a chef and not a lawyer. My father was pushing me to be a lawyer. But that scene of me under the table, it's about the sense of family, the sense of kitchen, the sense of protection. And staying under the table means seeing the world from a different perspective. So, what we do at Osteria, we always look at the world from under the table, from another perspective. We make visible the invisible.'
'I started cooking when I was at home. I've learned from my mom. She was able to manage dinner parties for twenty, thirty people, so it's almost the number of covers that we do in Osteria right now.'
His mother's influence is still there.
'Even right now that I'm old and mature and my mom is no more with us, I think about calling her for some advice. She was talking about me all the time. She was extremely proud because she loved to cook. Even in the last interview she did with The New Yorker, she said: "Massimo is a good cook, but I'm better".'
Food for the soul
So, who is Chef Bottura's favourite chef?
'She is no more with us, my mom. Now it's Lara with her minestrone.'
Lara Gilmore, Bottura's wife joins us in the conversation: 'Massimo's favorite cooks are his team at Osteria.'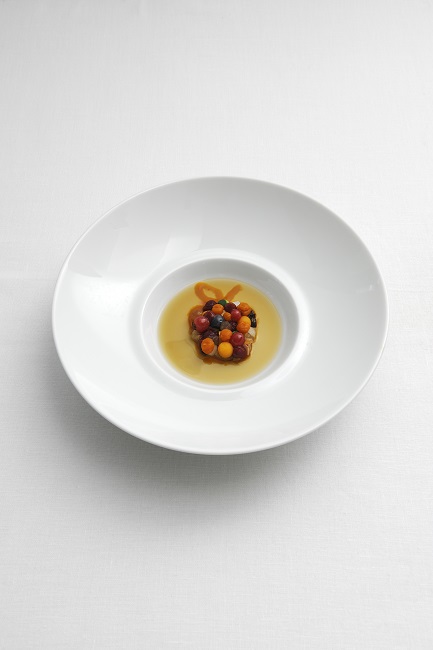 Bottura: My friends' restaurants, that's where I feel comfortable. Friends cook in a different way. They don't show off, they make you feel part of the family.'
Is it possible to have that family feeling, despite the hard work and busy life?
'One day during the year, maybe two, Easter and Christmas, all the families join us in our place just like my mom used to do and we eat the food that we cook for everyone. Those are the best moments of the year. We cook in a different way. No conceptual crazy things, but just food for the soul.'
'If I were to have one last dish of my life it could be a tortellini with parmigiano reggiano creamy sauce. It's just a perfect flavour. Pork, veal, parmigiano, ham and mortadella all mixed in very, very thin sheets of pasta. Cooked in a chicken broth and served with parmigiano reggiano sauce from the hills of Modena, it's called white cows. Three years old. It's just the perfect umami.'
Know everything, forget about everything
Food is all about history, identity, intercultural exchange, it has no boundaries.
'It's a very cultural thing. When I travel around the world, the first thing I do is check the local market. The market tells you everything about the culture, how much the locals care about food, vegetables, meat, fish and agriculture.'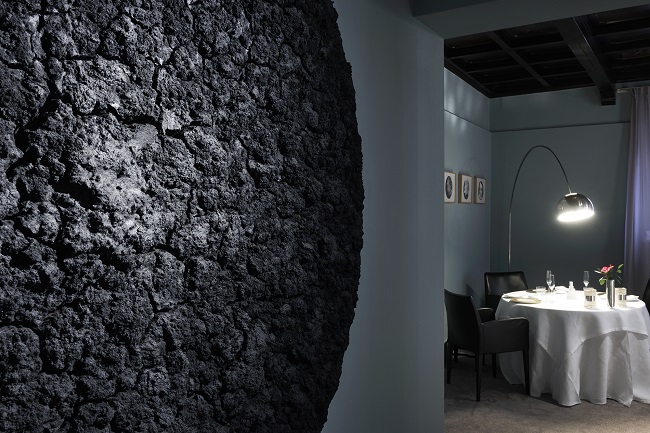 'My terroir is my starting point. I work with local products, regional products, Italian products. But all my creations are the expression of my brain, so the influence is from China, Peru or Scandinavia. It's the flavour that matters. I'm always travelling with eyes and ears open to absorb so many different cultures, techniques and ideas because I think that contemporary cuisine is not just about the quality of the ingredients, but also the quality of the ideas. Contemporary also means: know everything and forget about everything.'
'A good meal is not just about good food, but about the whole experience. From the moment you walk into a restaurant till you leave with a very warm 'good night, thank you for being here'. That's the experience. What we do every day is we process our passion into edible bites. Passion for music, art. Food is not just having a good meal. You can have a good meal in a million places. It's the cultural experience. Behind every single dish there's a very important story, a very important idea. Maybe it's Miles Davis whispering through his trumpet, or Billie Holliday singing or Damien Hirst painting.
Cotechino
So, how does a dish inspired by Miles Davis or Damien Hirst taste?
'We did a dish called Homage to Thelonious Monk: it's black cod with a black surface of dehydrated seaweed and burnt vegetables, so it's black on black. And we served it in a black ink broth with black vegetables. It's all black and with an extremely intense flavour as is the extremely intense music of Monk.'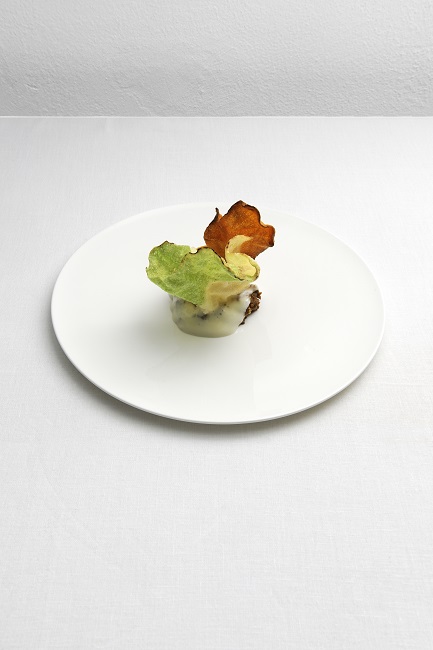 'And we actually have two plates that are deeply inspired by Damien Hirst, one is Beautiful Psychedelic Veal, not Flame Grilled and the other is This little Piggy went to the Market. This little Piggy went to the Market is a plate with five different little piggies with pig belly slow cooked on low temperature and on top of each pig belly there are flavours that remind you of travelling. So the first one is Africa, with the Moroccan spices, the carrots and saffron. The second one is North America and the barbecue and the plickles of red beet. Third one is Japan, Asia, China. So you have miso sauce marinated in yuzu and celery pickels. The fourth one is South America with avocado, cilantro, habanero, lime. The fifth one of the piggies is not the pig belly, but is cotechino, a sausage from Modena that was created 500 years ago. Everything left from the pig is grounded and seasoned and put in the lower part of the leg, it's called zampone. So you empty everything, you stuff the leg with this ground meat and you boil it and serve it in different sauces. Right now it's extremely good, because instead of filling it with everything, they choose the best parts. And when you eat it, it melts on the palate. So I put this kind of preparation as the last one with salsa verde, very traditional, and apple mustard. Sweet and spicy. In the shape of a pig. So at the end the message is: yes, I'm travelling all over the world, I learn but at the end I never forget who I am and where I come from.'
Massimo's Bottura's book 'Never Trust a Skinny Italian Chef' can be ordered here in English and here in Dutch. Later this year the film Theater of Life about Bottura's soup kitchens will be in theaters. In 2017 a cookbook is due with recipes from the refectories, possible title 'Bread is Gold'.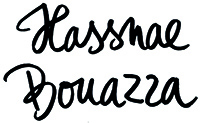 info[at]aichaqandisha.nl