Sometimes the first impression doesn't say it all. I described our dinner two years ago at Diverxo as a culinary Clockwork Orange full of joy and horror, hopping from wonderful food to dishes that, well, weren't our cup of tea. But there was something about Diverxo: its unconventiality, the fun elements, the unique personal style of chef Dabiz Muñoz and, yes indeed, some of the dishes that stayed with me all this time.
Getting a table at Diverxo requires some patience and planning, so I was eager to try his StreetXO, and after a failed attempt in rainy Madrid which left us soaking wet, we had another opportunity in December when he had just opened a branch in lovely London. We revisited it very recently when we were sat at the bar and enjoyed a magnificent lunch.
StreetXO has the look and vibe of a seedy bar or nightclub. Dark and sleek interior, highly fashionable staff that makes you feel like the dullest and most boring of earthlings and cooks and waiters that walk around in strait jackets. Welcome to the crazy world of Dabiz Muñoz where nothing is ordinary nor what you expect.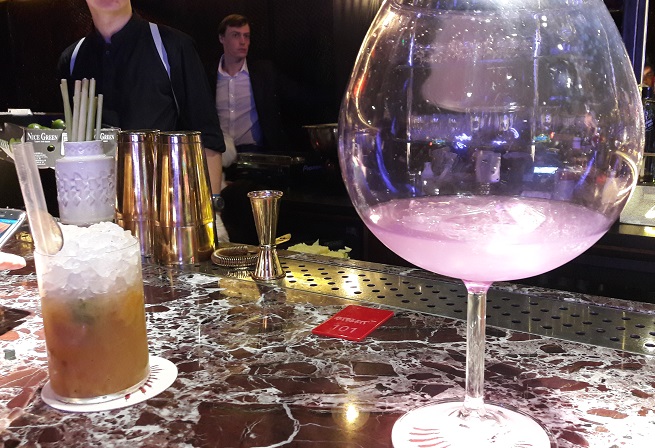 Shared dining
Look at that gigantic cocktail glass which dwarfs mine. I just love the humour and the best thing about it: it's not just a gimmick, it actually tastes really good. It's a lovely, sweet cocktail with violet shrub, lime, ginger and jasmine perfume. The cocktail list alone is a reason to visit the place.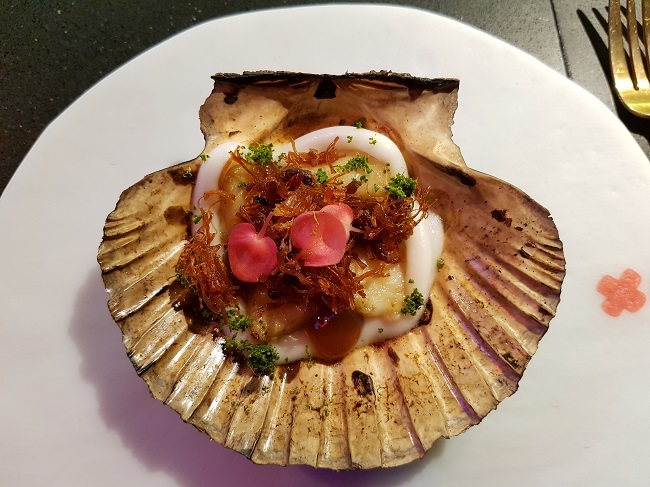 It's easy to lose oneself in the appearances; just blind guests with a wonderful interior and before you know it people come to see and be seen and everybody forgets about the food. Luckily the team at StreetXO are very serious about the food. It's a shared dining concept: you order a number of dishes that are served randomly. The style of cooking is best described as a lovefest between Spain, Asia and Latin America.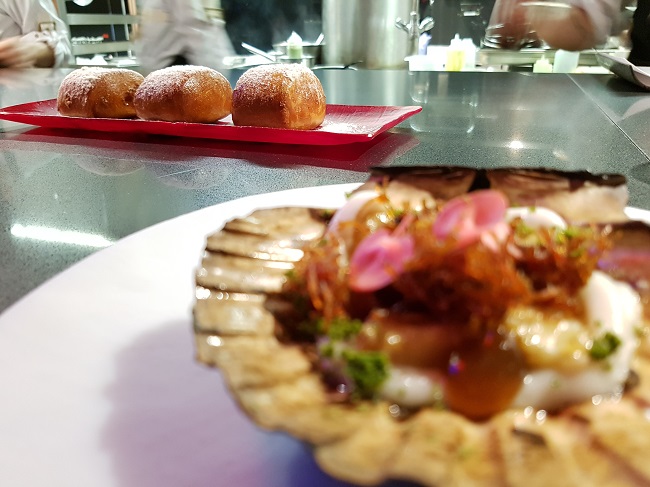 The hot scallops with creamy citrus ponzo, coconut-kafir lime reduction and apple blossom burst with flavour. The Singapore brioches had a wonderfully crisp crust and were perfectly airy and fluffy from the inside.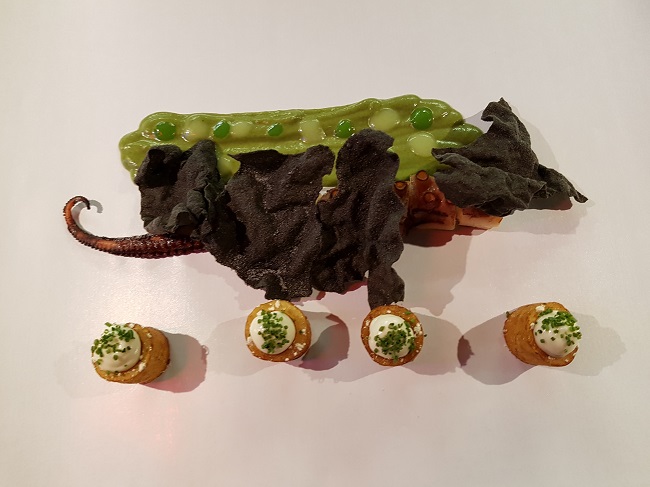 Feast for the senses
Sitting at the bar is the best place to enjoy the food and watch all the cooks in action preparing edible abstract paintings like this one with grilled octopus, tomatillo and greep apple mole and creamy yuzu potato bonbons that tasted both of Japan and of sun drenched Spanish Summers. Wonderful!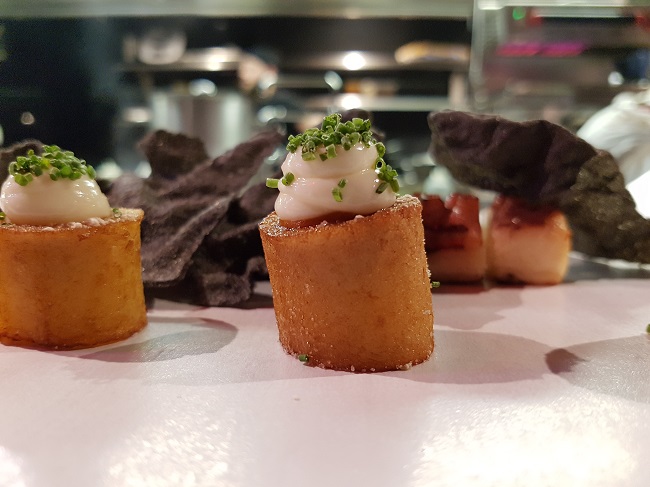 And what about this 'Trip between Andalusian and Bangkok's beaches' with grilled squid, green papaya, sour & spicy hibiscus dressing, peanuts, herbs, lime pesto. A feast for the senses and the perfect marriage between two worlds.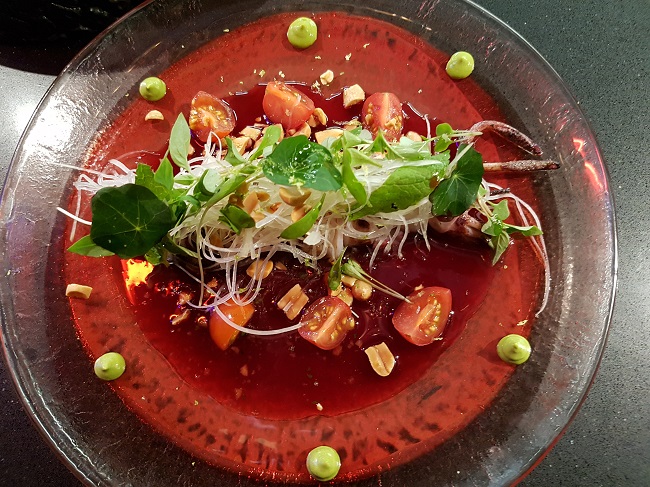 The flavours and dishes at StreetXO are unapologetic: they're not subtle or refined, but loud and emphatic. You don't ponder about what it is that you're tasting, it's right up there, tingling all your senses in the most exciting way. Be it the tuna nigiri that perfectly blends red tuna and charcoil ali-oli…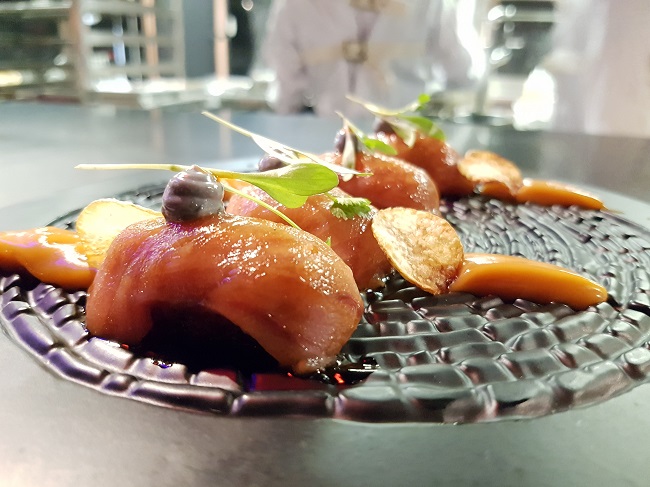 or this tasty Black rossejat paella with prawns, sautéed squid, kimchi and green herb ali-oli.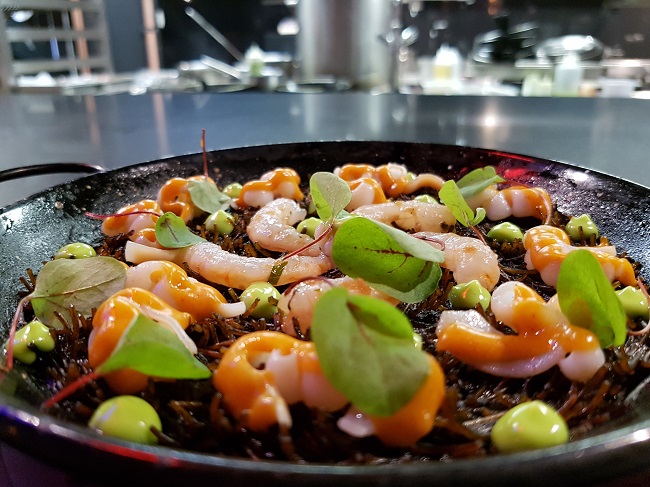 The final savoury dish was a deliciously rich Indonesian beef rendang taco.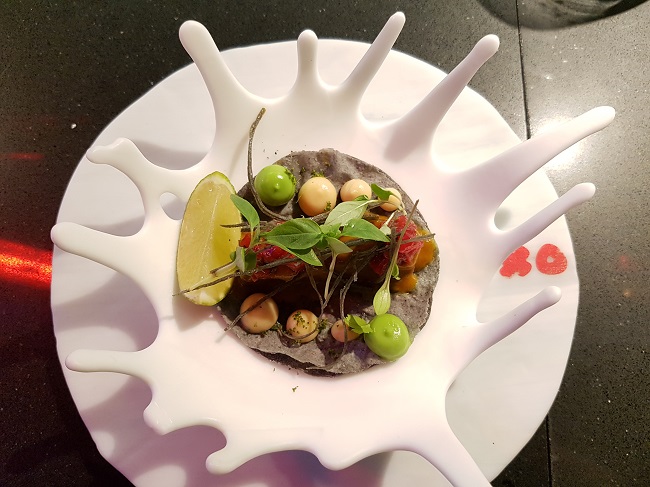 Slightly anarchistic
The first time we had dinner there was only one dessert to share, this time there was a proper dessert menu which, to be honest, didn't sound very exciting, but then the sweet finale was served and we were proved so wrong: a scrumptious dessert with various flavours and textures of lovely ice cream, chewy candy and crunchy chocolate. Delicious.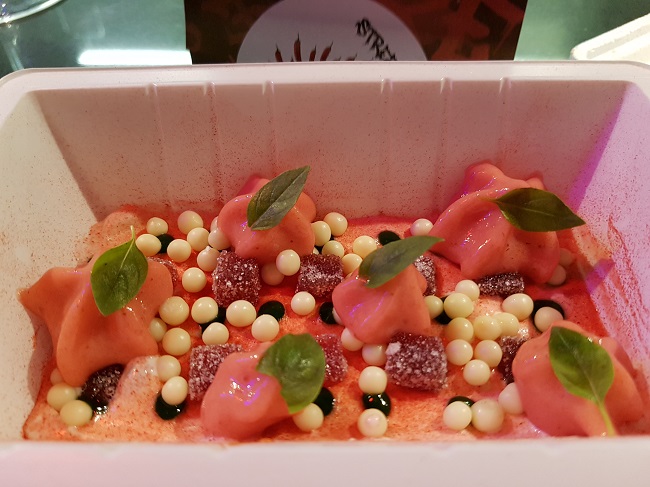 It's easy to dismiss StreetXO as a fashionable hotspot, but make no mistake: it may not look like a fine dining restaurant, it sure as hell is one -be it in disguise, it's fine dining with an edge and an attitude by a chef refusing to commit to a consensus and who instead holds on to this own style and culinary interpretation without ever compromising on the quality or flavours.
Dabiz Muñoz and his team play with tradition and modernity, they balance flavours that taste of home with those from afar and then reconstruct them in their own slightly anarchistic but nonetheless beautiful way. Muñoz redefines fine food and culinary esthetics and we just love it. Can't wait to go back ánd revisit Diverxo!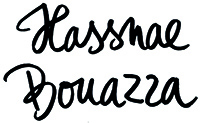 info[at]aichaqandisha.nl