On this very last day of the year we look back to a culinary marvellous year. As divided and unruly the world may seem, peace and loving diversity rule the world's best kitchens where various cultures merge naturally. There, in those top restaurants, the hollow claim that there is a clash of civilizations is proven deliciously wrong: marriages of civilizations and cultures bring forth the best food.
For this third Aicha Qandisha Award for Best Restaurant 2018 we have tried to focus on diversity. Not out of political correctnes, but because diversity is wealth. It opens new perspectives, new doors, new insights and new experiences. Not only cultural diversity, but also gender diversity. The culinary world is dominated by men, but we have found that if you take a sidepath, you will find gems of female chefs who leave a distinctive mark.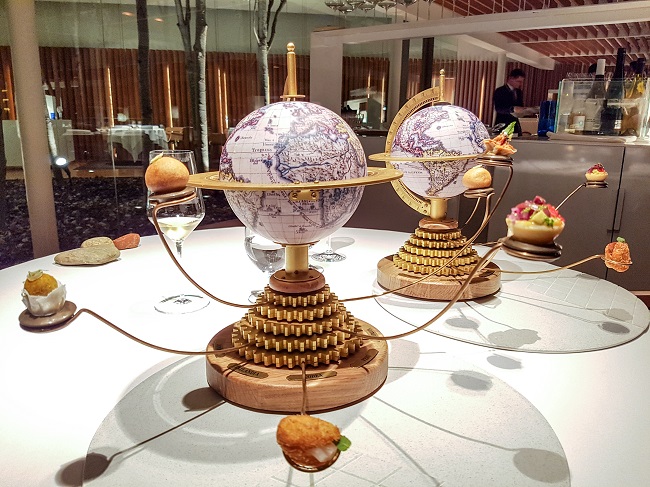 Quirky
You see, diversity is not only a conscious choice, but also a mindset. It's the constant awareness that there is more worth discovering and including.
We're very proud that our list contains four restaurants led by women and that we have been able to include restaurants from Morocco and Dubai, countries that are usually absent on the world's rankings. All of this within the limits of our possibilities, of course: our readers know that we're a very small group of food loving journalists who pay for everything ourselves. No freebees, no sponsors – and that's another way in which we distinguish ourselves: we're completely independent and quirky. We don't follow what others say, but rather just go with whatever we feel, not what others tell us to think. Here you can read more about who we are and how we work.
Being self-sufficient as hard working journalist brings along limits: we still haven't been able to visit countries like Peru and Mexico and the restaurants there we'd love to try. DOM was also on our list, but with the new fascist president Brazil elected we don't think we will be visiting the country anytime soon. They do that, bad politicians, they tend to ruin our plans. We had to postpone our visit to Alinea when the orange creature got into the White House thinking he'd be gone in a month, but he's still there.
But enough politics. Let's talk food. Good food and bad food. First off one restaurant that really stood out and that we regretted visiting: Comme Chez Soi in Brussels. That was a Deliverance kind of experience with really strange staff and quite horrible food. If Comme Chez Soi means 'as bad as home' then we get it. Though we make much better food at home.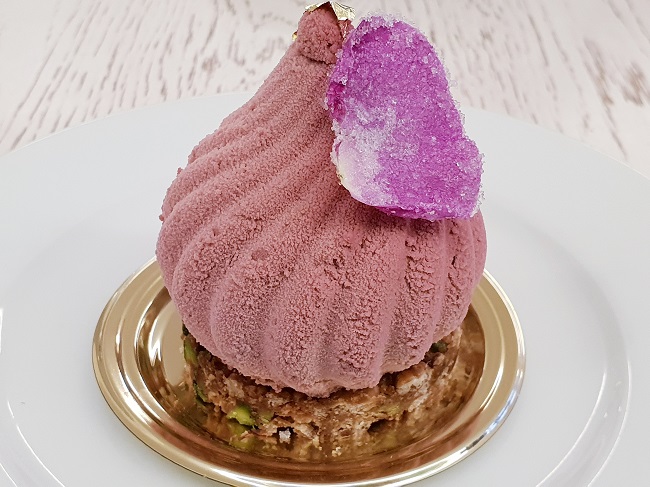 We had very much looked forward to Ollie Dabbous' new venture Hide, but that turned out to be a huge disappointment. Dabbous used to distinguish himsef with elegant dishes, now everything that comes out of Hide's kitchen is less than average. The eel was downright awful, it had this slimy texture. We have no idea what happpened, but we want Dabbous back.
Restaurants that didn't make it to the list: Parisian Sushi B (the sushi had a very buttery taste), Jin (tasty sushi), Sur Mesure par Thierry Marx (very sur mesure, tiny dishes but nice) and Le George (very good Italian food).
We love Espai Kru in Barcelona, liked Hoja Santa, though we had expected more of it and had an interesting experience at Asador Etxebarri. Other nice experiences were at Baest and Relae and we loved the hamburgers and decadent freakshakes at The Black Tap.
But they didn't make it to the list, so who did? Drums, please!
25 Ikoyi, London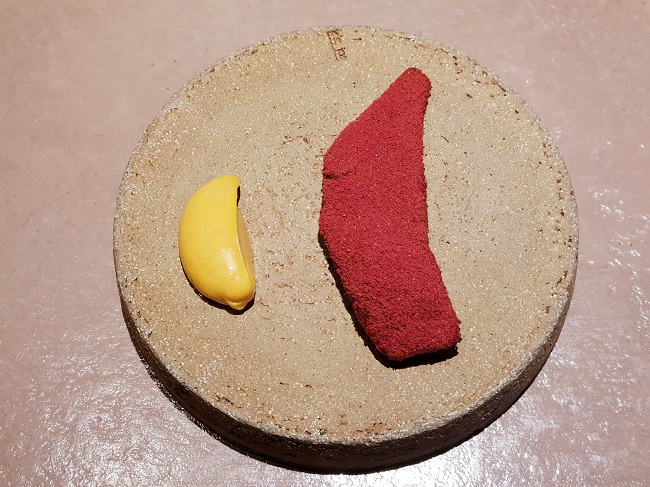 We loved the original flavours of Ikoyi, loosely based on West-African ingrediënts and dishes. Spicy and surprising and unlike anything we had before. Some words of critique though: serving six courses in one hour is not relaxed. Furthermore the staff lost all interest after they served the dessert. Getting their attention took us almost just as much time as the whole meal.
24 Salt, Marrakesh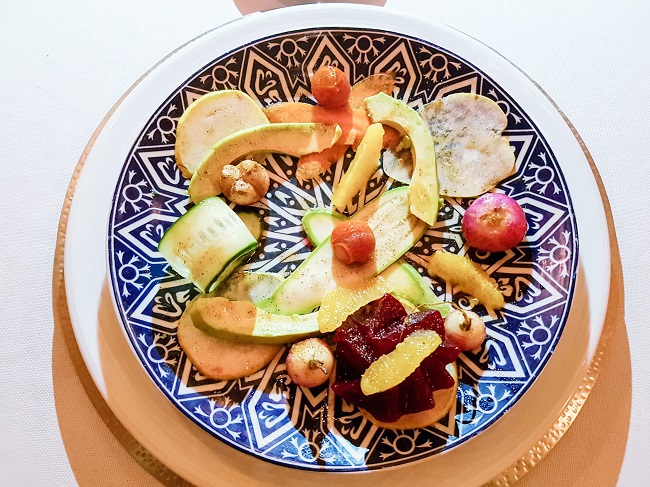 The all female kitchen team at Salt reinterprates traditional Moroccan dishes and plays with local, seasonal ingredients. They understand their vegetables, and they navigate between Moroccan flavours, modern techniques and international influences. Their deconcstructed lamb tagine is a winner. When we were there, only two tables were occupied, which is a real shame. At dessert we overheard the other guests telling the waiter that it had been a spiritual experience. That's just beautiful, when food touches the soul.
23 Pierre Gagnaire, Paris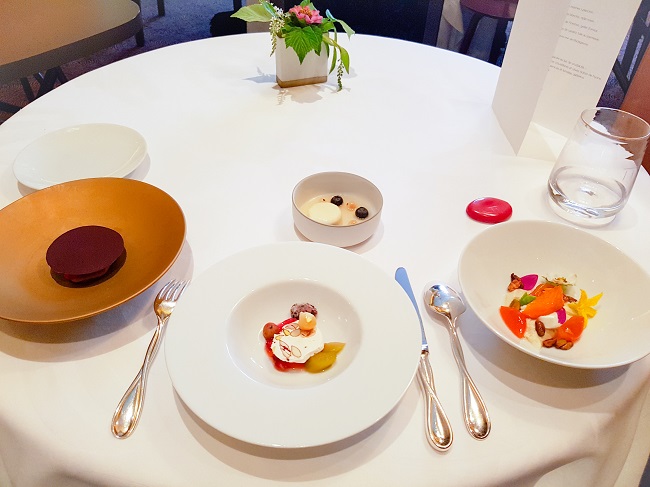 We're going to be honest here: if le grand chef Pierre Gagnaire comes to your table to say hello, you cannot not include him. Meeting him was touching and humbling. His style is extravagant: each course means a table full of small bites. Dessert was the best.
22 Alma, Lisbon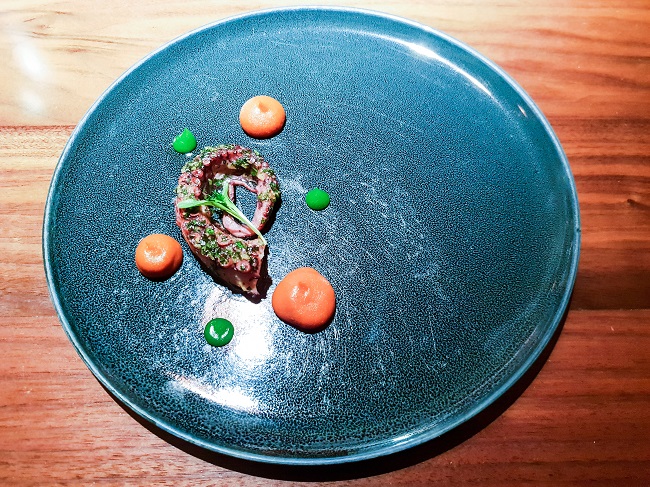 Henrique Sa Pessoa's cuisine is slick and sexy. International with a dash of Portuguese soul. Highly recommended.
21 Origen Taberna, Madrid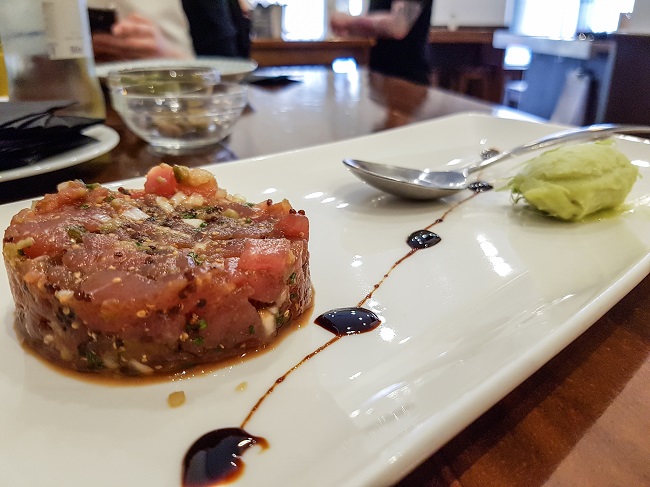 Relaxed atmosphere, kind staff and the tastiest of tapas. This is a favourite of ours in Madrid; go for the tuna tartare with the delicious avocado ice cream and the yummy mini burgers of cuttlefish -or any of the other lovely dishes on the menu.
20 Atrio, Cáceres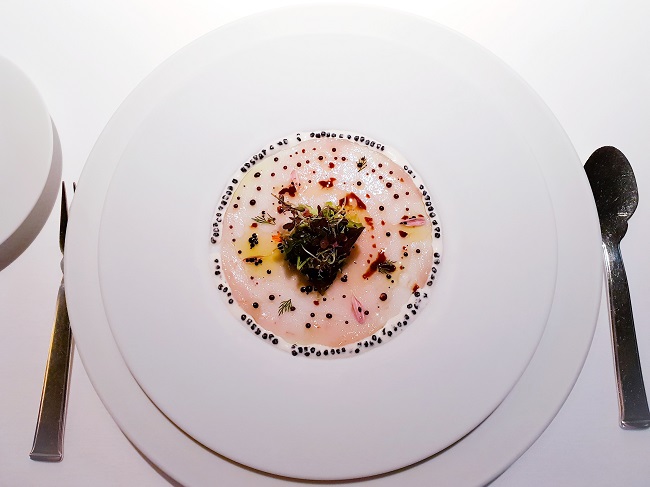 The small, historical centre of Cáceres feels like time stood still. The small alleyways, hidden treasures and old bricks are in sharp contrast with the polished, smooth and modern Atrio hotel and restaurant. We dined there and the food was wonderful. They also have an impressive wine cellar with decades old wines.
19 Yamazato, Amsterdam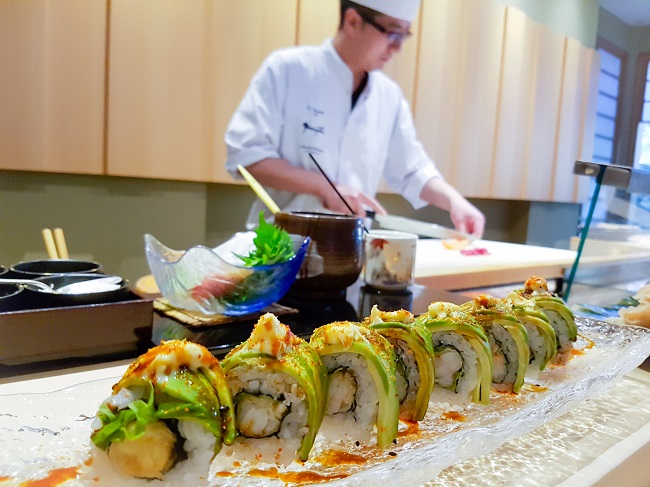 This is our number two restaurant in The Netherlands (check here our list of best Dutch restaurants). Amazing sushi (ask for sushi chef T. Hayashi, he will astound you) and delightful kaiseki. A Japanese cocoon in the heart of Amsterdam, the authentic flavours will make you feel like you're in Japan.
18 Mes'Lalla, Marrakesh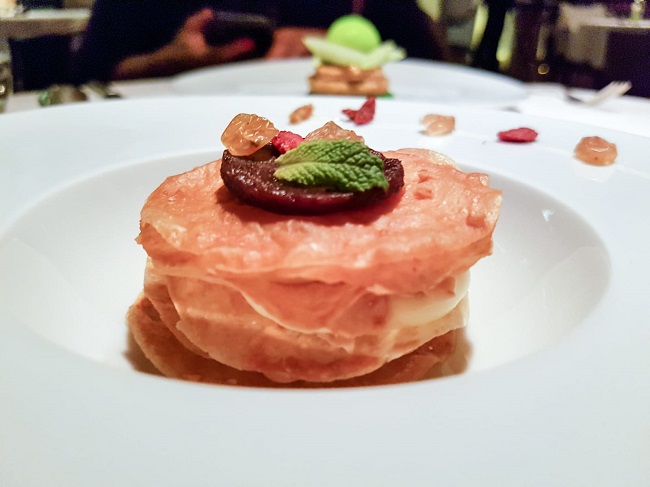 Overseen by chef Meryem Cherkaoui this classy restaurant offers both modern European fare and Moroccan classics with a contemporary touch. Go for the Moroccan dishes and enjoy clean, crisp interpretations of homely food.
17 Afuri, Tokyo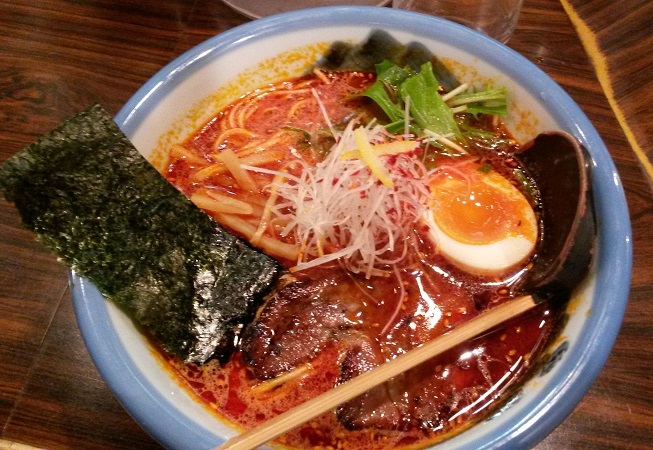 Comfort food like no other. The hint of yuzu in this excellent ramen is the icing on the cake. Rich, tasty broth, with a bit of spice, the soft boiled egg, the noodles cooked to perfection -yes, please. The good news is that there is now an outlet of Afuri in Lisbon; the ramen is just as good as in Tokyo. Go there for the ramen, the sushi isn't worthwhile.
16 Ibn al Bahr, Dubai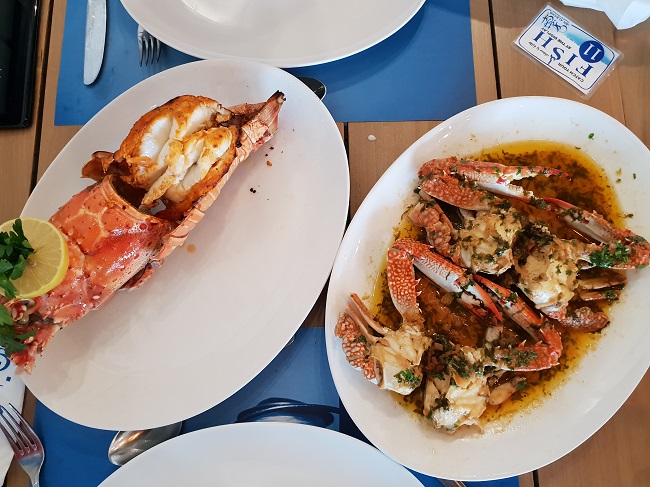 Never mind the artifical beach in front of this restaurant, the fish and seafood are as real als they get. When seafood is as fresh as at Ibn al Bahr's, it really doesn't need that much. Here we had the most delicious of crab, simply prepared with some lemon, onion, garlic and coriander. The art of simplicity never bores.
15 Locanda Locatelli (London)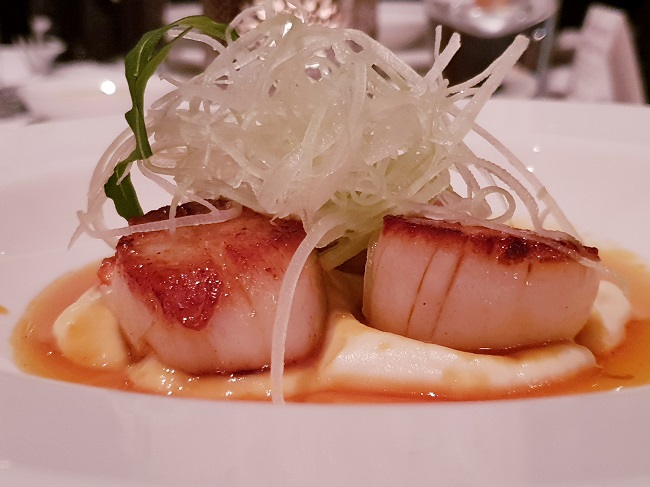 A firm favourite in London, because of the fresh bread, the excellent pasta and reliable quality. Just a wonderful place.
14 ABaC, Barcelona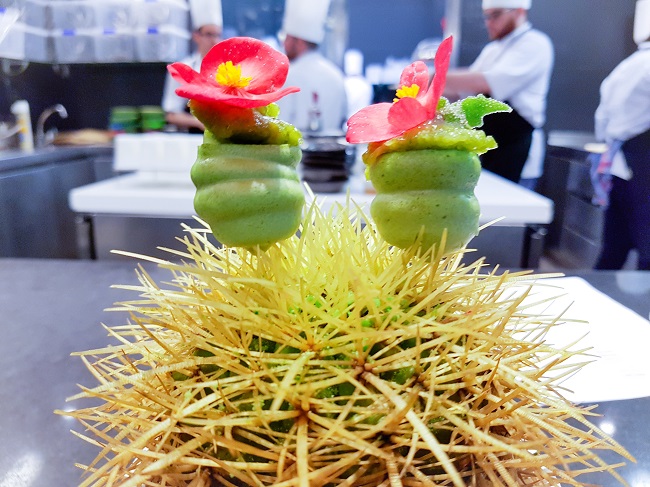 Book ABaC for lunch and prepare for a very long lazy lunch with the most delightful of dishes. Inventive, playful and with a very welcoming staff. One of the finest in Barcelona.
13 DSTAgE, Madrid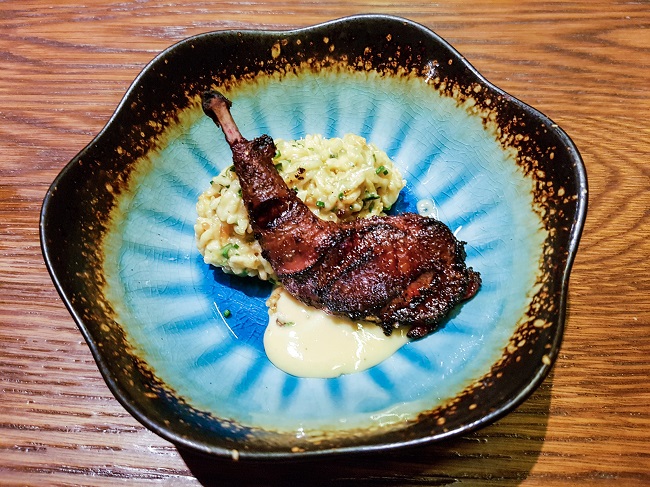 Diego Guerrero is one of the best chefs out there. We love his endless creativity, cosmopolitan, exciting food and wonderful cocktails. Won the very first AQ title in 2016 and still a big favourite of ours.
12 Bhar, Dubai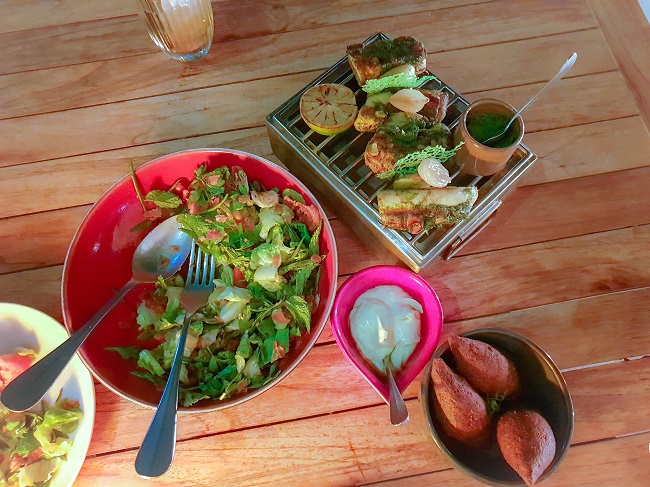 Syrian chef Mohanad Alshamali's newest restaurant is a stylish place bringing together international and Arab cuisine. His kebbeh of lobster is excellent and his grilled octopus the most tender ever. Here you will taste the future of modern Arab cuisine: strongly rooted in tradition and yet very contemporary.
11 Dominique Ansel, London/Tokyo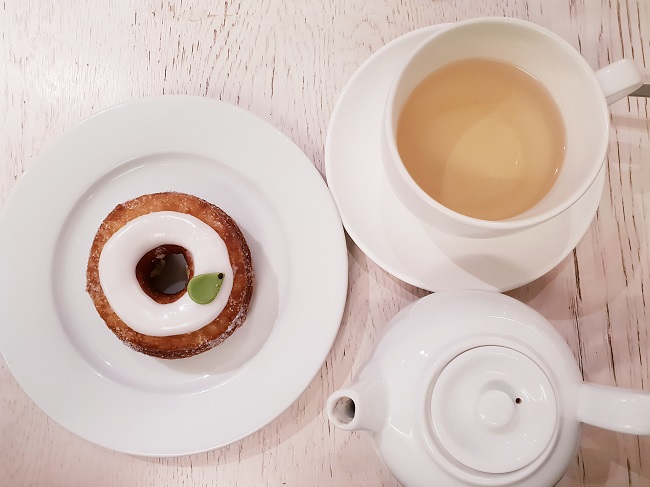 Yes, indeed, a patisserie with a savoury section in our list of best restaurants. And why not? Dominique Ansel is our favourite place to have breakfast in London and Tokyo. In London we never miss a day. The choice is vast and irresistible. He's one of the most inventive and creative of patissiers, his savoury food is tasty and his cronut a work of wonder. We love Dominique Ansel. Passionately. Wholeheartedly. Unconditionally.
10 Darjeeling Express, London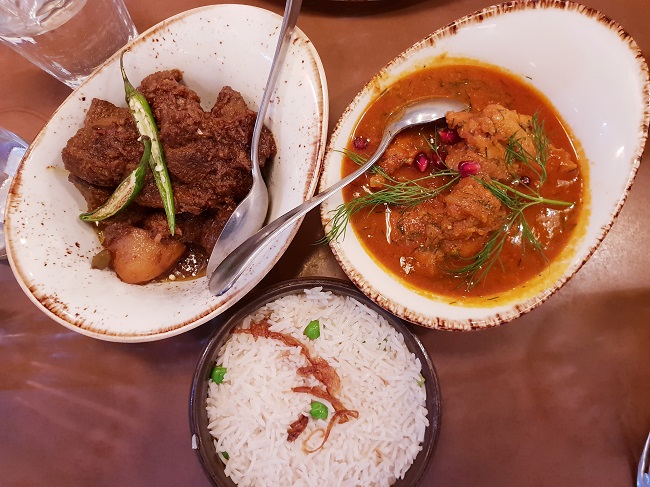 On to our top ten! Asma Khan's all women kitchen is sheer joy. The food is delectable. You'll find here traditional dishes and exquisite personal interpretations like the brilliant benghali spiced croquettes of British betroot. Hurray for multiculturality.
9 Yauatcha (London)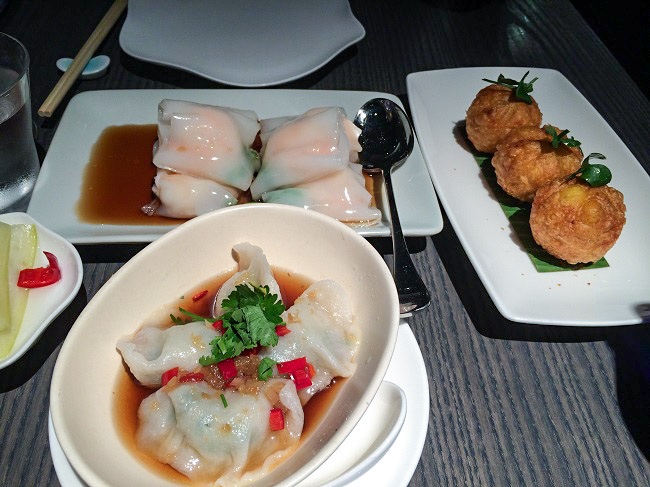 Another London favourite that never tires. The dim sum here is simply the best. There's so much yummyness on the menu that we always over eat: the crispy duck roll and the venison puff are a delight and their cheung fung with prawn scrumptious.
8 Belcanto, Lisbon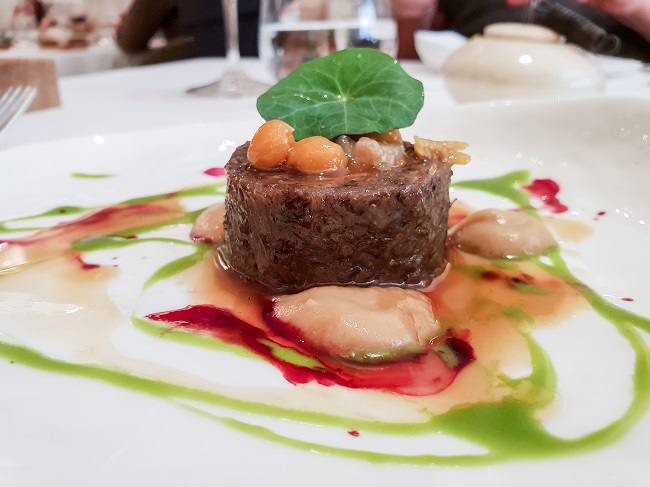 The best meal we had in Lisbon. José Avillez is a wonderful chef who plays with flavours and influences. His Belcanto is a master piece. And the good thing is: those who can't afford Belcanto, can visit his Bairro do Avillez and taste some of his excellent food for a very affordable price (we recommend the delish cone with spicy horse mackerel).
7 Le Marocain, Marrakesh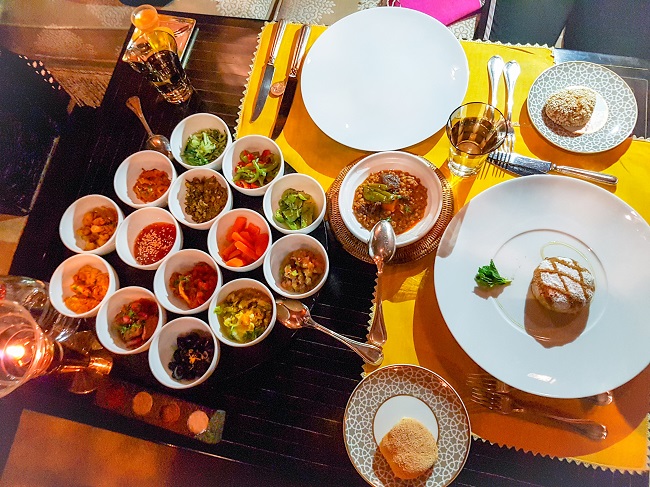 Ultimate Moroccan generosity in a fairy tale like environment. Le Marocain takes food and hospitality to a completely new level. Chef Rachid Agouray offers international cuisine and perfect traditional Moroccan dishes. When we were there we were torn between the traditional food and modern interpretations like bastilla with lobster. We went for tradition, loved it, swore to come back for the lobster bastilla and now we just found out that the meu has changed and the lobster bastilla is no longer available. Oh cruel, harsh world.
6 Kiin Kiin, Copenhagen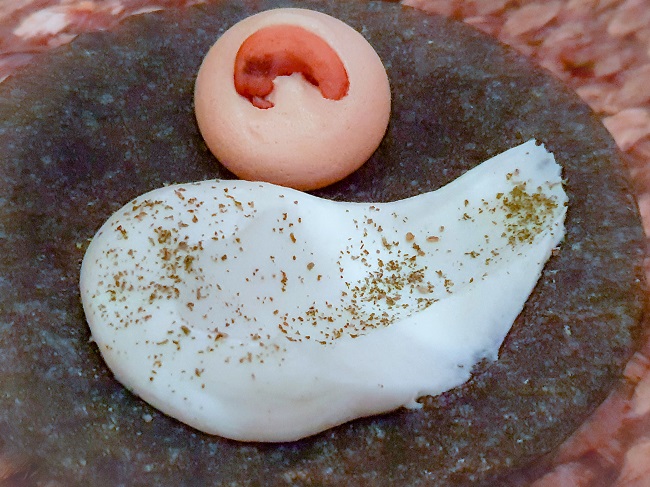 The surprise of the year and our highest ranked female chef: Dak Laddaporn's Thai cuisine is pure bliss. We loved her creativity and humour. From beginning to end a perfect meal with lovely surprises and wonderful flavours.
5 Kyubey, Tokyo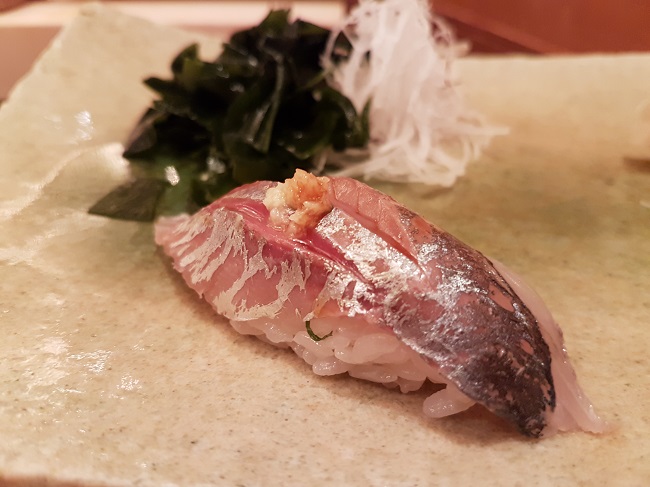 Our favourite sushi restaurant in Tokyo. The sushi and sahsimi here are to die for and the kind chefs are part of the fun.
4 De Lindehof, Nuenen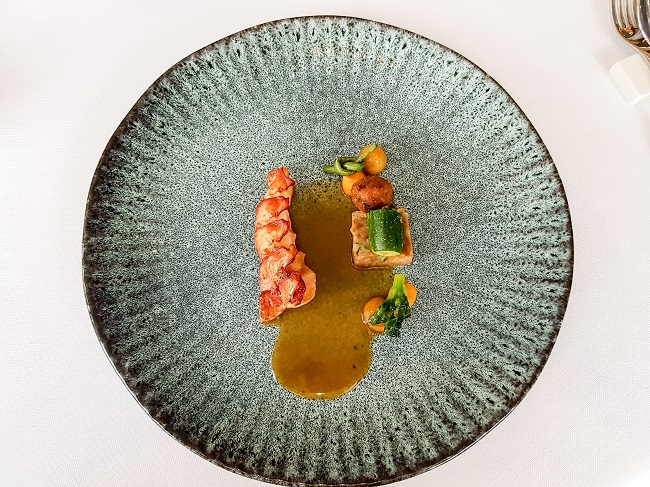 Our best Dutch restaurant and chef of this year. Soenil Bahadoer has turned sleepy Nuenen into a pilgrimage for foodies. He has his own distinct signature style, combining Surinamese and Indian flavours with contemporary gastronomy and the result is nothing short of spectacular. He never ceases to surprise or amaze with his bottomless inventiveness. He doesn't shy away from spicy touches or bending the rules. But then again, rules don't apply when you operate on this level where you set the standard instead of following it.
3 Azurmendi, Larrabetzu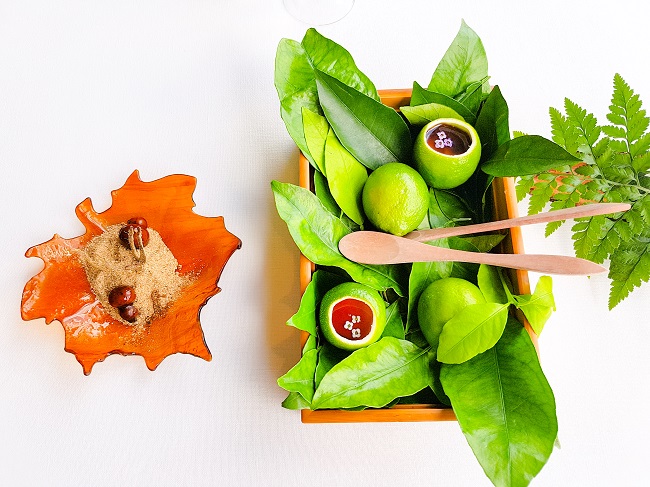 Edible beauty, that's what you get at Eneko Atxa's Azurmendi. Wonderful light and elegant dishes with a sense of vulnerability. The view seated by the window is spectacular and so are the little steamed milk buns.
2 Den, Tokyo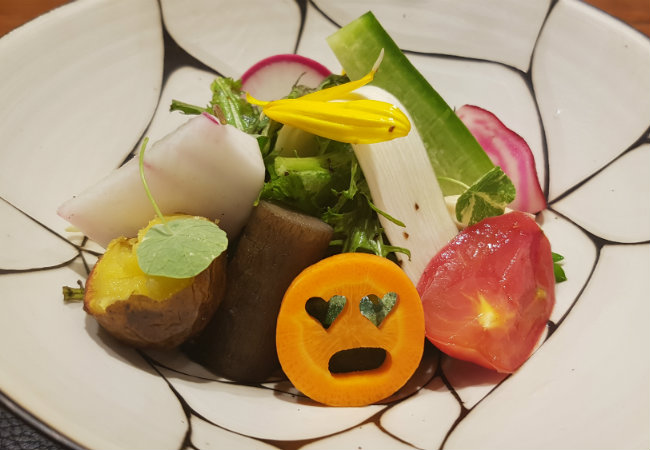 Heartwarming hospitality, a wonderful imaginative approach to food, a playful ode to kaiseki and mouth-watering dishes. What else could we possibly ask for? Zaiyu Hasegawa has reinvented Japanese cuisine and we love it.
1 El Celler de Can Roca, Girona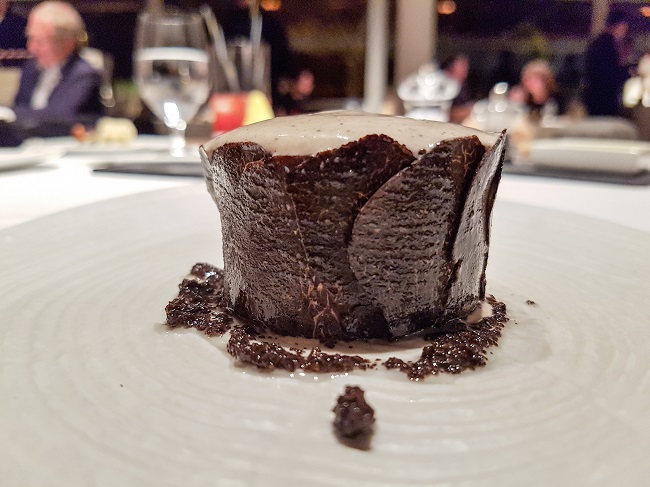 Last year's number three has gone up two places and conquers this year's title. You have to be lucky to eat at El Celler de Can Roca. And you have to be patient. There are eleven months between booking and actually taking a seat. It's crazy, we know, but it's worth it. Due to happy circumstances we were able to dine there twice in six months and with every visit we love it more. It's moving how Joan, Josep and Jordi Roca balance between tradition and modernity, how they manage to remain one of the most creative and innovative restaurants without giving up on the homely feeling they offer. Eating at El Celler de Can Roca is like visiting a loving Spanish grandmother who keeps serving you more and more food. And the more you taste, the more you adore her.
El Celler de Can Roca is lavish, overwhelming, new and yet familiar and incredibly impressive. This is like no other restaurant: you get five courses of amuse-bouches. Five! That's just to get you in the mood. They take you on a world trip without ever letting you forget you're in Spain in a Spanish restaurant. They're able to pass on their culinary memories and make them yours and they daze you with their abundance and generosity.
El Celler de Can Roca has redefined indulgence and fine food. The three brothers and their team have reached the absolute top while staying true to themselves. It's awe-inspiring and endearing how modest they have remained while giving so many people so much joy and unforgettable memories.
Congratulations! On to a new year, hopefully with lots of culinary magic. Happy New Year to all!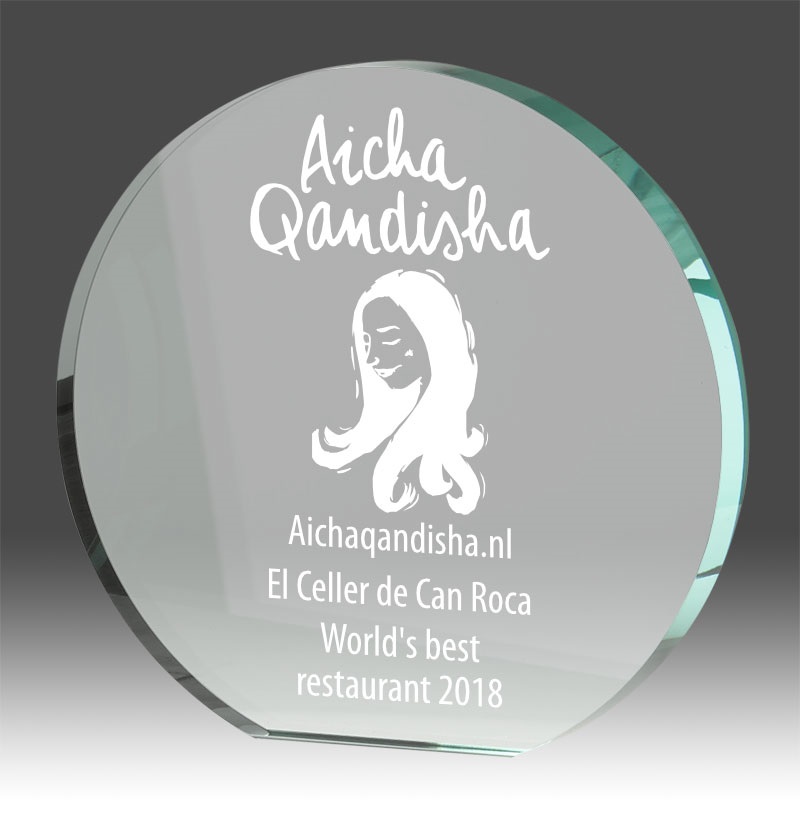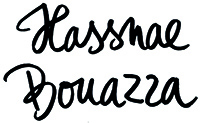 info[at]aichaqandisha.nl