Yes indeed, this is our own super-duper alternative list of World's best restaurants. 'And who might you be', you will ask. Well, we're an enthusiastic bunch of food lovers. We're the inconspicuous people in restaurants, the ones that go through lengths to secure a table. We're no complacent, well-paid food professionals, we pay for all our trips and meals and all we ask for in return is culinary happiness.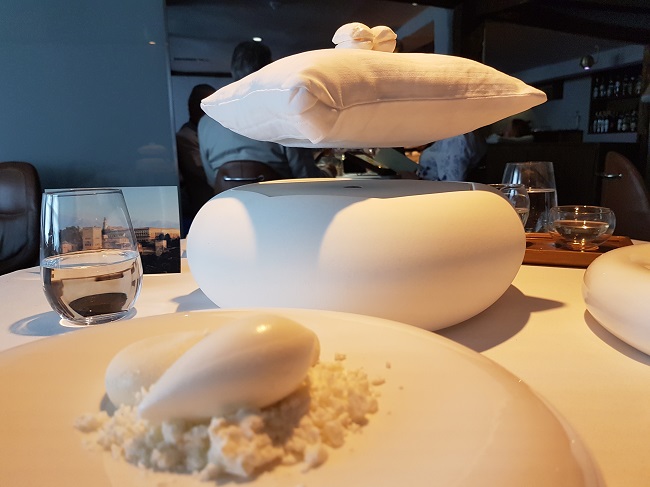 So, hell yes, why not present our own list of wonderful restaurants that we believe will make your life a little bit more beareable and worthwhile and protect you from the disappointments we endured.
We're not rich, we're mere mortals like most of you: we have to work hard, search for cheap tickets and accept shitty freelance projects to pay for everything. We bleed for these meals, always in search of gastronomic joy.
We spend months researching restaurants and choose our destinations carefully. Food tells you something about a country, a region, about the people, their traditions and tastes. Food is history, culture and emotion -and in the end food is not only supposed to nurture, but also give pleasure. It should be fun.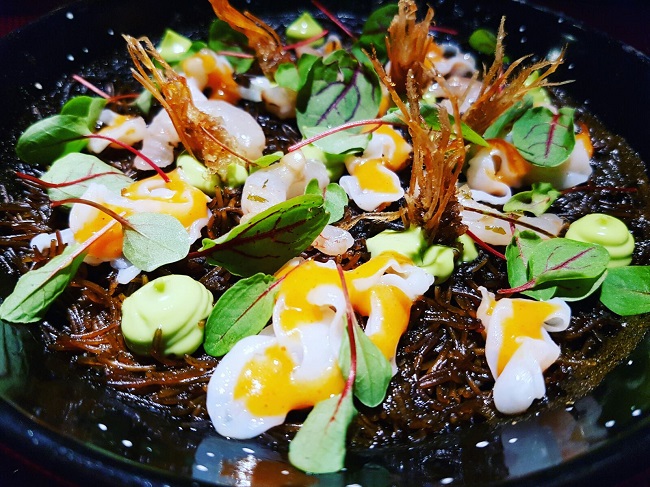 Wonderful restaurants
The past ten years we have visited quite some restaurants, but for this very first list we will only be including the ones we tried the past 18 months. A great deal can happen in a year, let alone two, so we don't want to recommend any places that we visited too long ago.
This means that El Celler de Can Roca is not included in the list, because we visited it in 2013. It was fabulous, but three, almost four years ago now. We had a table this year, but weren't able to go. Because, seriously: booking a table for eleven months in advance is insane. I don't even know what I'll be doing next month, let alone in eleven months. I might be dead by then. Two, three months ahead is fine, it also gives you the chance to find good tickets, eleven months is sheer madness.
Other wonderful restaurants that we cannot include for the same reason: Narisawa and Ryugin in Tokyo, T8 and Lost Heaven in Shanghai, Morning Glory in Hoi An, André and Jaan in Singapore, Mozaic and Locavore in Ubud, Sarong in Seminyak, L'Arpège in Paris and ABaC in Barcelona.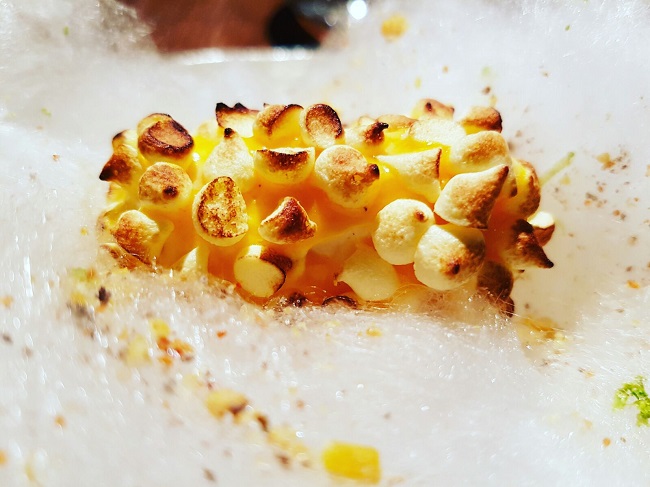 Wishlist
Our list includes restaurants that we think are worth that special effort. For comparison, here are some of the restaurants that didn't make it to our list: The Modern in New York (way too heavy and not subtle), Quintessence in Tokyo ( wonderful classic French food with Japanese finesse), Takazawa in Tokyo (it was a favourite, but our second visit was obscenely expensive and left us with a hangover), Hertog Jan in Zedelgem, wonderful food, but the worst staff: it felt like we were stuck in Deliverance. Jean Georges didn't live up to the expectations either with its uptight staff and the worst of smoothies. Oh, and Jiro of course. Legendary Jiro. Exquisite sushi, but when you charge a shitload of money and impose all sorts of rules on your guests, the least you can do is abide by them yourself. And just a little kind nod would suffice. Jiro felt like going to the principal's office.
And then of course there are the restaurants on our wishlist such as Alinea, Next, Willows Inn, Azurmendi, Mugaritz, Noma (we had to cancel our booking) and a whole bunch of restaurants in South-America. Also next year we want to include more female chefs and restaurants from the Arab world. Because that's the beauty of food: it crosses boundaries, tears down walls and conquers hearts.
So, without further ado, here is our list of best restaurants in the World!
25 St. John, London
This is a restaurant for real men and women who know how to appreciate a stinky grouse or lamb's testicles. A unique place, interesting atmosphere, real food for people who know that fish doesn't come in squares and meat comes from actual animals.
Facil, Berlin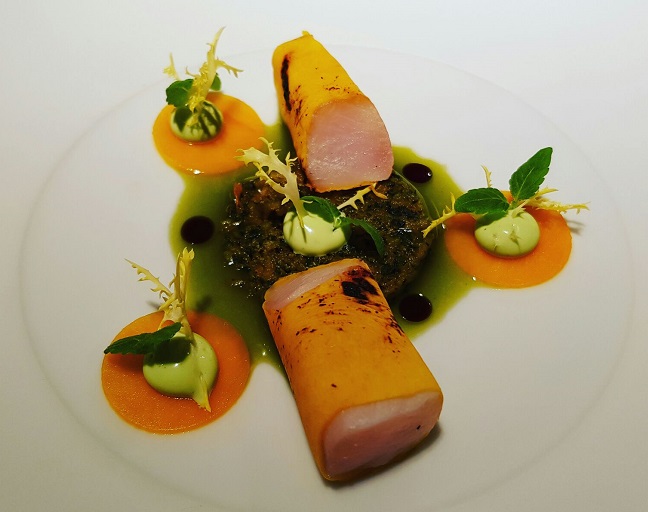 Surprisingly tasteful and sophisticated food in a stylish environment in the heart of Berlin.
24 El Club Allard, Madrid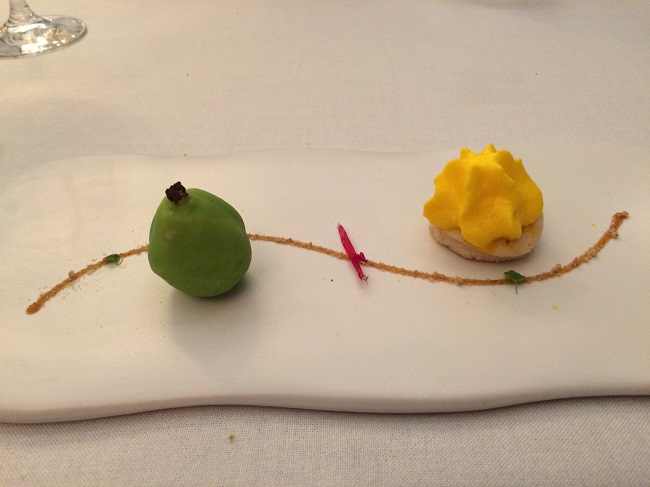 Elegant and playful dishes from beautiful chef Maria Marte: Our lovely meal started with edible business cards and ended with edible chalk. So that made everything in between seem fairly conventional, but very tasty. Friendly atmosphere too.
23 Gaggan, Bangkok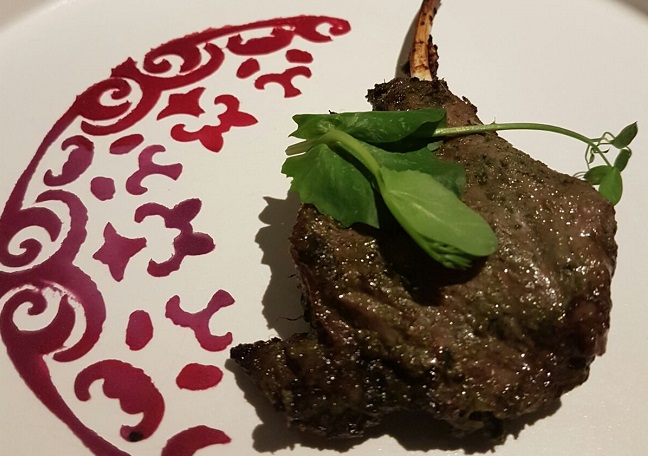 Delectable modern Indian food. Surprising dishes, wonderful tastes, great chef, only a pity everything was so rushed. This is the kind of food that you want to savour.
22 Origen Taberna, Madrid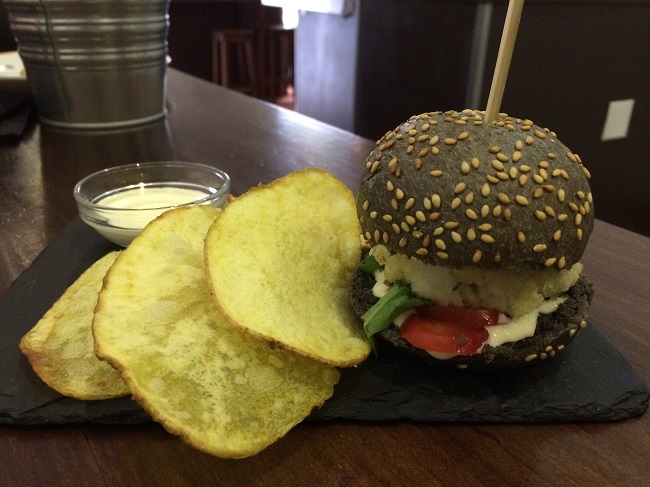 These are the kind of tapas you want to go that extra length for. Wonderful place, delicious food, rooted in Spanish tradition but with Southern-American and Asian influences. Really yummy. Very affordable, friendly and helpful service.
21 Dabbous, London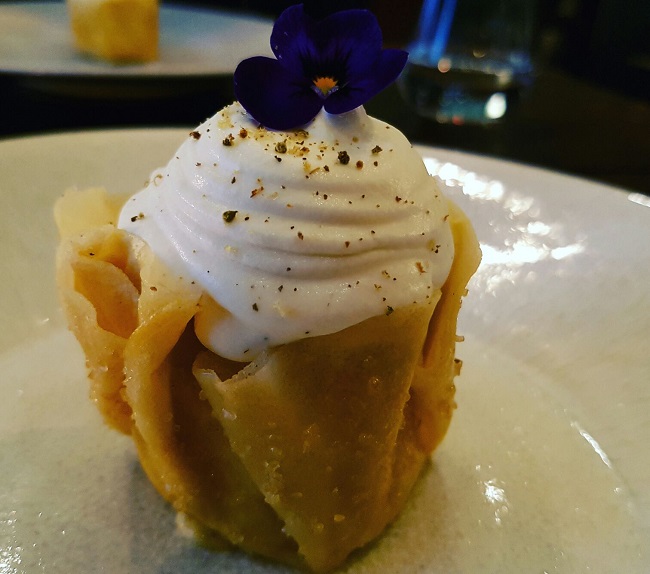 Ollie Dabbous has his own style of cuisine: he stays true to the ingredients and his flowery dishes are light, delicate and absolutely delightful.
20 Locanda Locatelli, London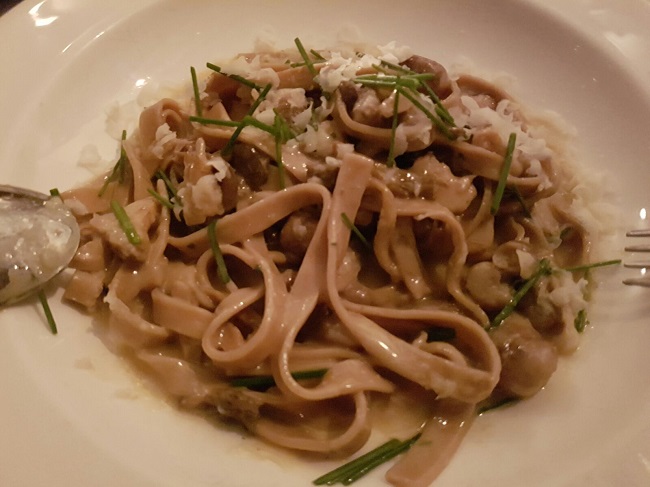 A favourite in London, because of the perfect pasta, the delicious bread and amazing olive oil. So good, we keep going back.
19 Le Bernardin, New York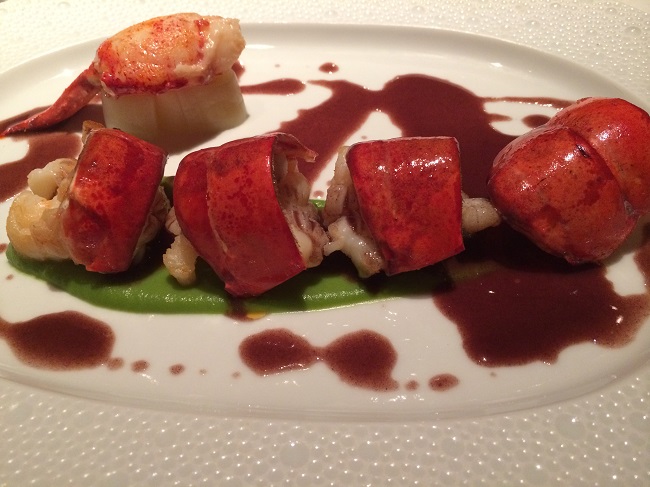 Seafood heaven in New York. We loved Le Bernardin, each dish was spot on, the desserts were wonderful and the atmosphere was nice and relaxed.
18 Gymkhana, London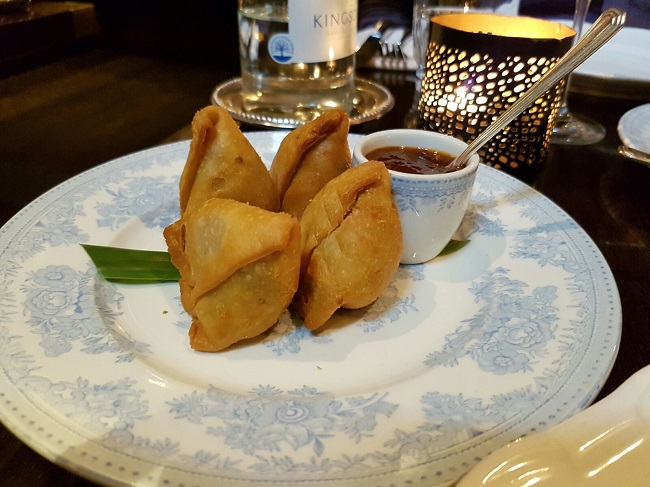 We've tried so many Indian restaurants, but this is our absolute favourite. Wonderful flavours, spicy, layered and fabulous.
17 De Leest, Vaassen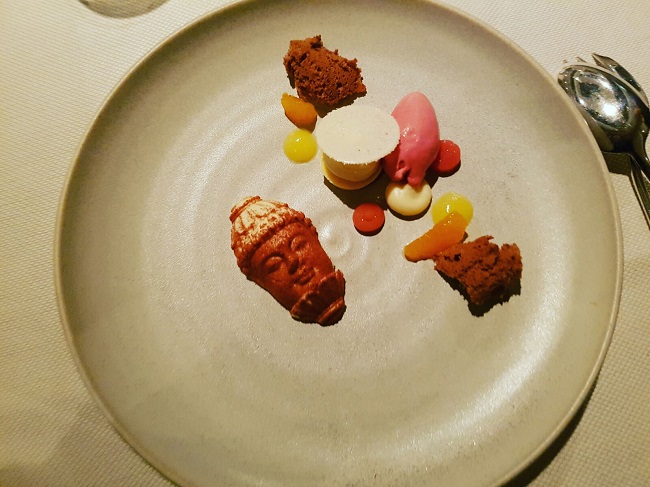 One of Holland's top restaurants. Constant quality, great food, nice ambiance and a chef that never disappoints. Expensive but not posh at all.
16 Diverxo/StreetXO, Madrid/London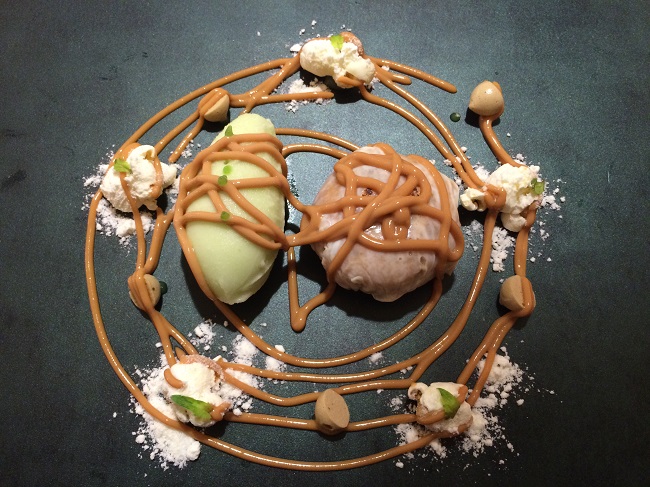 Dabiz Muñoz is no conventional cook. His Diverxo is like a culinary Clockwork Orange with moments of delight and of sheer horror. But it's fun and the experience is unforgettable. His StreetXO in London actually has much more balanced dishes and the craziest of cocktails. This is what you get when you turn food into a rollercoaster ride. It's not subtle, but sometimes a total lack of subtlety works just fine.
15 Eleven Madison Park, New York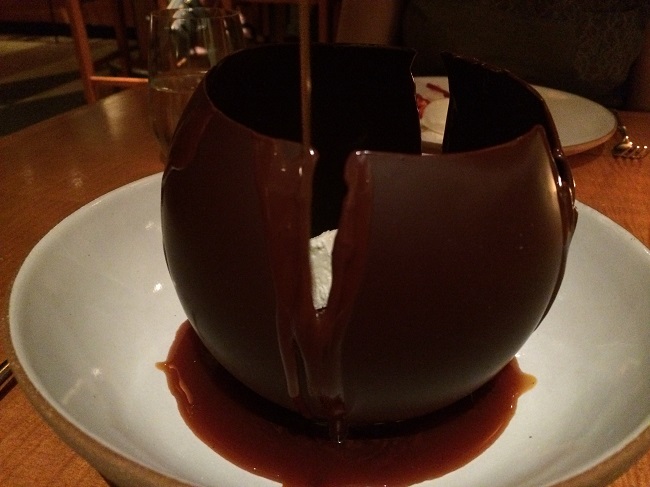 We only had a jetlagged dinner in the lounge, and that was already memorable enough to be included in this list. Really kind ambiance and delicious food. We look forward to the complete experience.
14 Nagi, Tokyo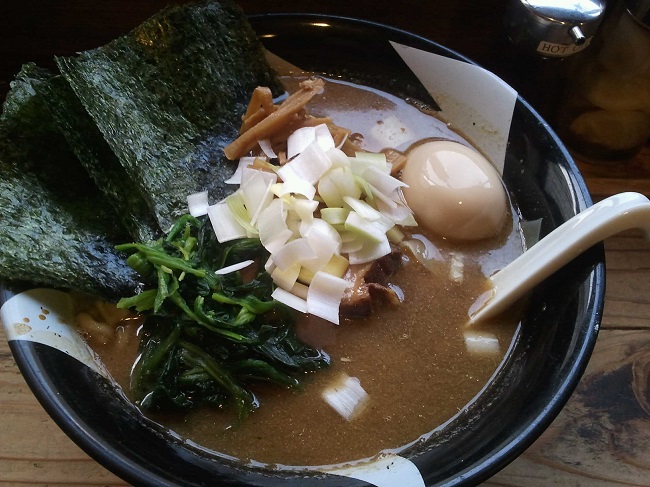 These are the richest ramen in all of Tokyo, with a dashi of pork bones and sardine-extract (for those of you who, just like yours truly, don't eat pork, we suggest Afuri). Thick, firm noodles, lots of vegetables, nori and a softboiled egg. You can always order extra rations of everything. It's cramped and shabby, but nice and cosy. The lines in front of the building are long and sometimes you have to wait for an hour, but by Amaterasu, it's worth it!
13 The Jane, Antwerp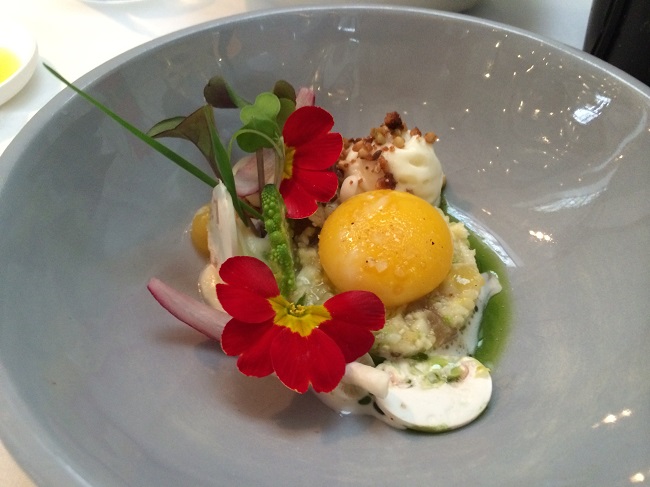 This is a really cool place in the heart of Antwerp. Wonderful ambiance in a former church, sexy food and kind waiters. Ideal for long and lazy lunches. Just book three months ahead.
12 Librije, Zwolle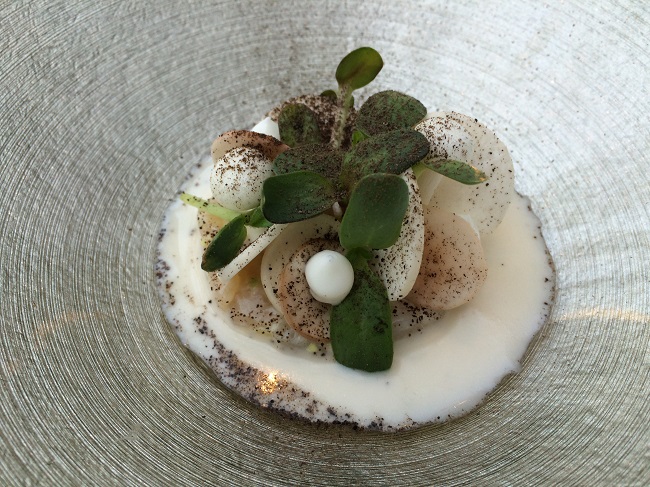 If you look beyond the tacky interior and the somewhat snobbish atmosphere, you find truly wonderful plates with amazing flavours. It took us years before we finally decided to visit Librije, the Dutch temple of haute cuisine but damn, Jonnie Boer really is a great chef.
11 Noor, Cordoba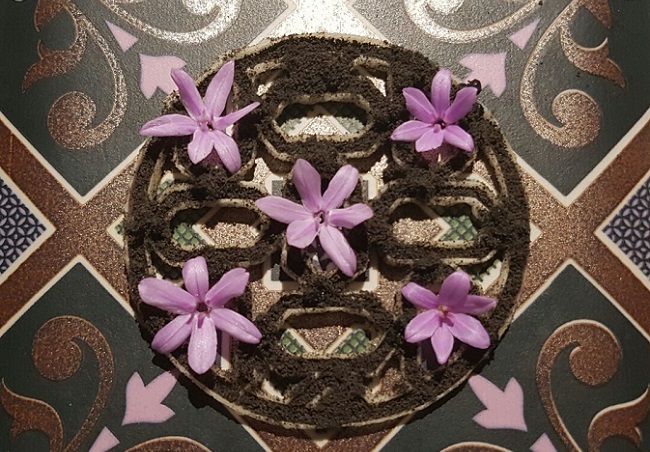 Noor is unlike anything we've ever eaten. Chef Paco Morales dived into the rich Andalusian history of Cordoba and cooks up dishes from long past times. Totally new (yet old) flavours and absolutely stunning design.
10 Yauatcha, London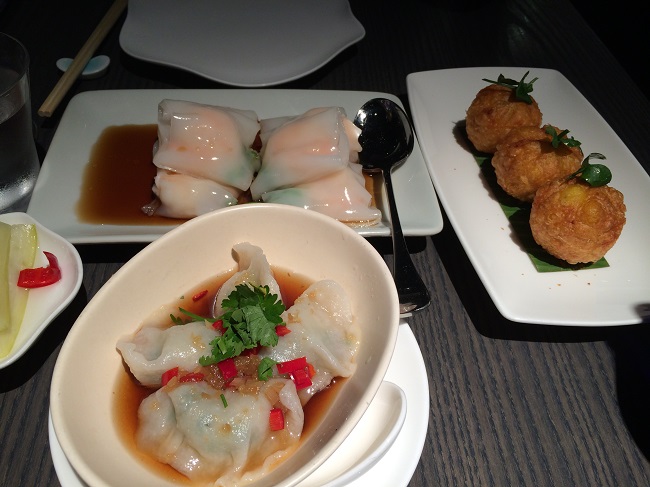 Another favourite in London: the best dim sum. We've been coming here for almost ten years and it never ceases to amaze. Wonderful cocktails as well and lovely desserts.
9 L'Effervescence, Tokyo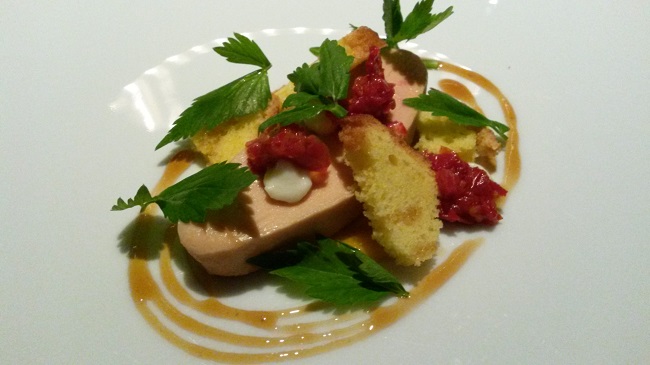 One of the finest places to dine in Tokyo. Chef Shinobu Namae balances subtly between innovative techniques and Japanese tradition, international flavours and local ingredients. Cosmopolitan food and Japanese hospitality.
8 Pakta, Barcelona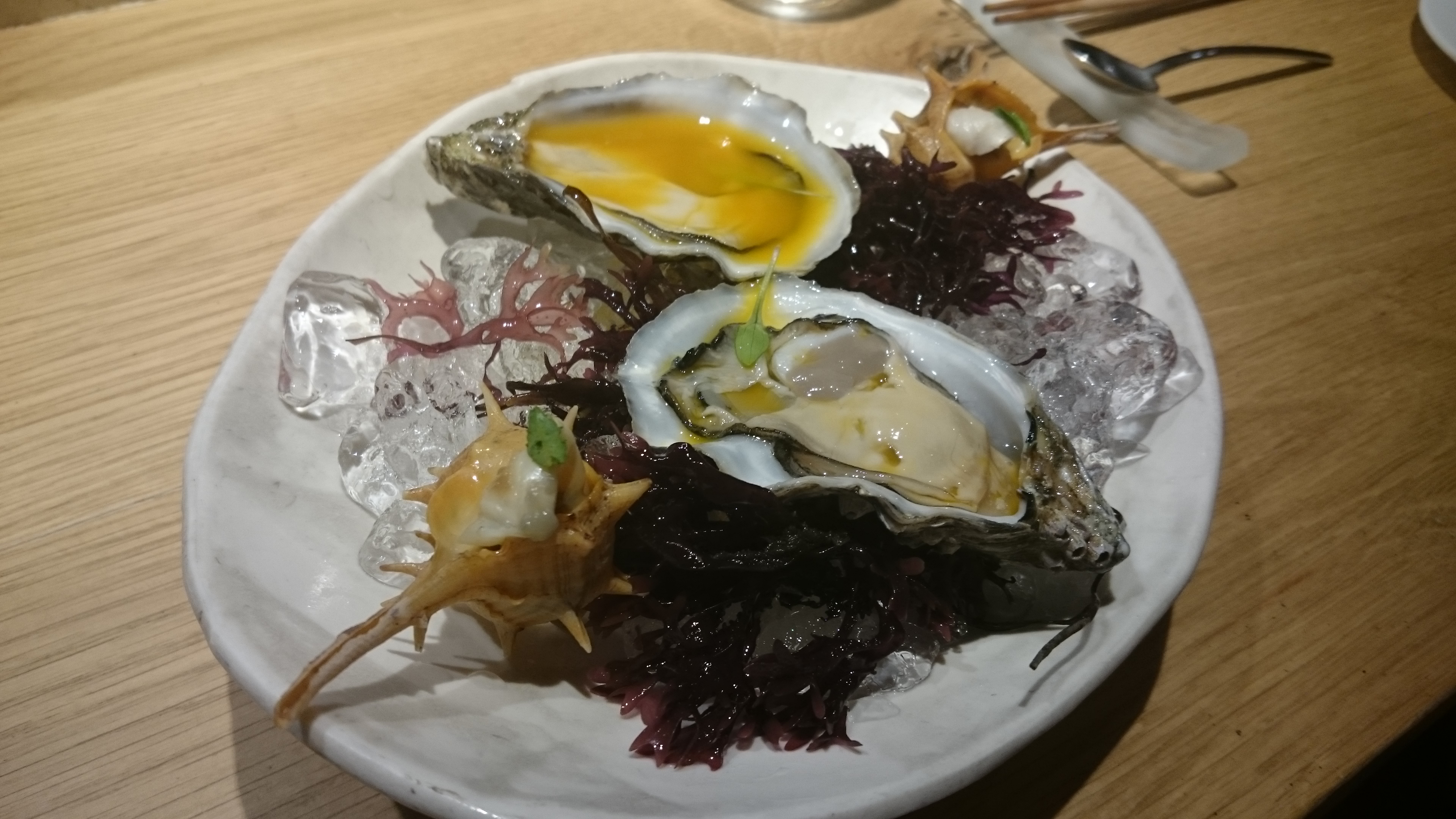 Peruvian flavours in Spanish Barcelona. Delicate dishes, wonderful execution.
7 La Maison Bleue, Fes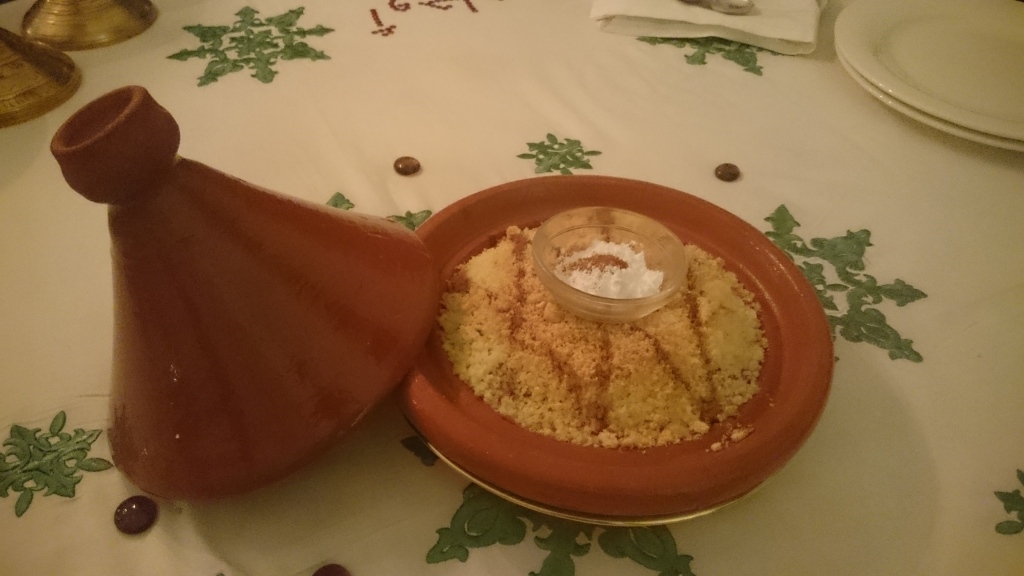 Our highest ranked female chef, Lala Sfia, prepares traditional Moroccan food in all its comforting glory at La Maison Bleue. The dishes are based on centuries old recipes and they are delicious. Forget your cutlery and dig in with your hands to savour every bit.
6 De Lindehof, Nuenen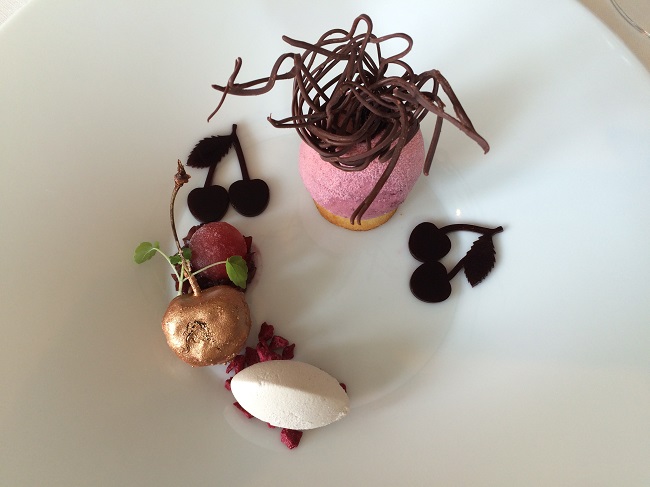 In our opinion this is the best Dutch restaurant. Chef Soenil Bahadoer integrates Surinamese flavours in modern dishes and the result is fingerlicking good. Bahadoer has a unique style and approach and could be compared to painter Joan Miro: Various colourful elements are integrated perfectly yet stand out individually.
5 Osteria Francescana, Modena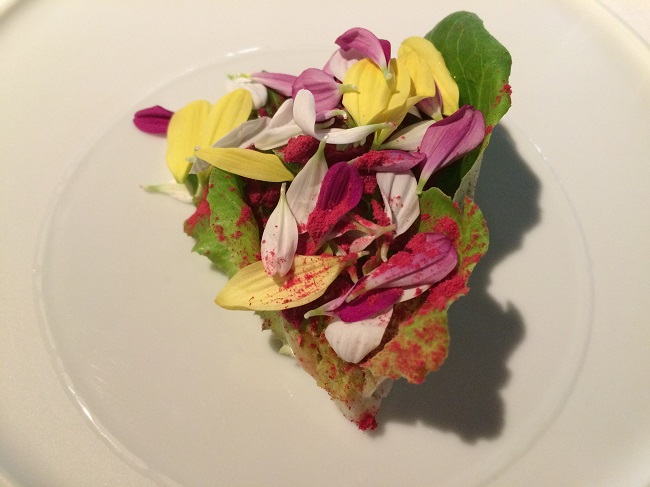 If there was a congeniality award it would go to Massimo Bottura. Wonderful, humbling man, extraordinary chef as well. His food is like the music you hear at Osteria and the art on the wall: it's classy, refined and lingers on in your memory. Cosmopolitan food rooted in Italian tradition. A genuine delight.
4 Kyubei, Tokyo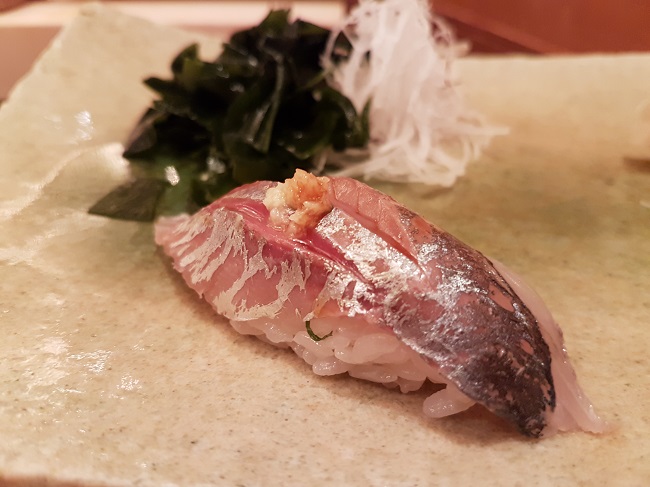 It never ceazes to amaze us how incredibly delicious good sushi is. It's so simple and yet so terrific. Kyubei is our favourite in Tokyo: exquisite quality, the fish melts in your mouth, and the chefs entertain you all night.
3 Tickets, Barcelona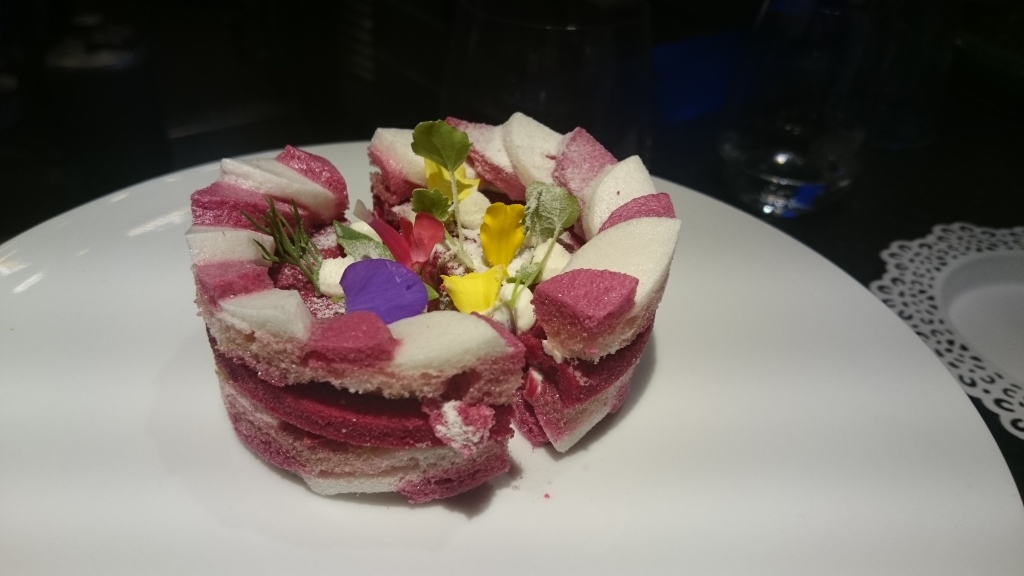 Tickets is what you get when an exceptional chef decides that it's not only time for you to have fine food, but also some fun. And anyways any chef that comes up with a dessert room is a winner. Albert Adría is that and more.
2 The Fat Duck, Bray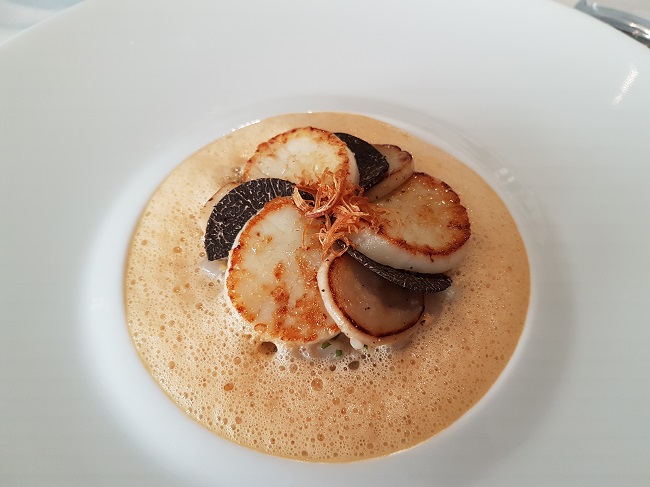 Sheer magic. Alice in Wonderland meets your childhood candy store meets the excitement of a whole new adventure meets delightful dishes. What a joy, what an experience, what wonderful food. It's awfully expensive, true. But it was worth every penny (even though I never got the juice I ordered). A visit a year will keep any depression away.
1 DSTAgE, Madrid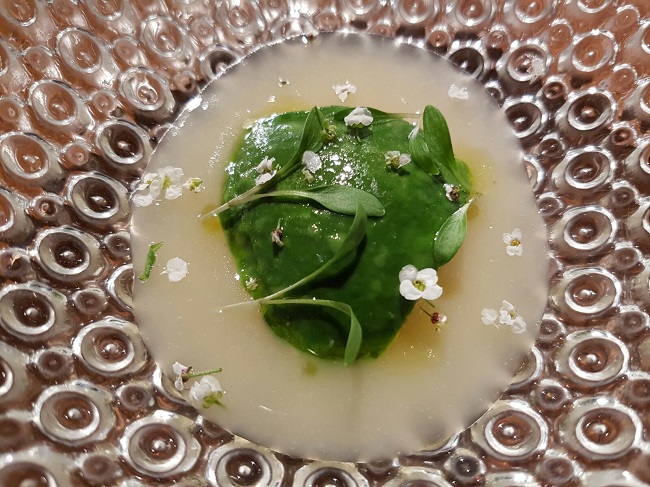 We were sure The Fat Duck would be our best restaurant of the year, we'd even contacted their PR lady who never bothered to reply, but then we revisited DSTAgE late november and were swept off our feet. In short: if you can mesmerize without flying pillows and funny gimmicks, you're a damn brilliant chef. The food at DSTAgE is unique, worldly and incredibly delicious. A near perfect meal from beginning to end that left us yearning for more food. Hopefully chef Diego Guerreo will include more sweets to accompany the tea and coffee; please don't hold back when you're that good a cook.
So, our very first Restaurant and Chef of the Year 2016 goes to DSTAgE and Diego Guerro! Your prize is on its way!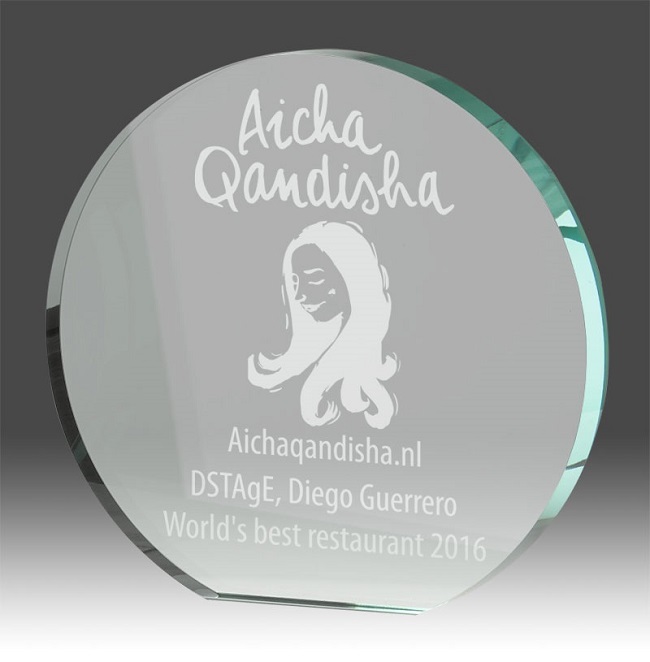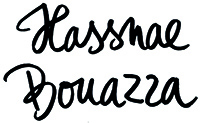 info[at]aichaqandisha.nl