On the final day of this year, we present to you our list of best restaurants 2017. Last year we introduced it and for those of you wondering who we are, please check the introduction to last year's post. We're the 99%. We're the people who work hard to play hard and play hard in our dictionary means: eat at the finest restaurants. It's what keeps us going throughout the year. Helps us forget, for only a few sweet hours, the dark world outside of pussy grabbers becoming presidents, neo-nazi's entering parliament, the extreme-right dominating the media and boring colleagues craving attention.
That's the magic of food, good food. It can make you forget and remember, it can cheer you up, it can startle, move, tittilate and pleasure you -and all that in a good meal's time. Magic.
Now, as food loving journalists our means are limited. Ideally we would have revisited all of last year's favourites, but that was simply not possible without ending bankrupt. So, no wonderful Osteria Francescana by the equally wonderful Massimo Bottura nor The Fat Duck for us and not even last year's winner, the fabulous D'STAgE; we tried, we were even waitlisted, but they didn't have a table for us. Better luck next year.
Hopelessly incomplete
We were hoping to include more Arab countries because of the interesting culinary scene (and because they are so unjustly neglected), but alas, hopefully next year we'll manage. We had to forget about Alinea (you can read our interview with the amazing Grant Achatz here) and Latin-America is still high on our list. So yes, our list is hopelessly incomplete, but then again which one isn't? On the upside: our list is a good mix of both very affordable and expensive restaurants, so there's something for everybody.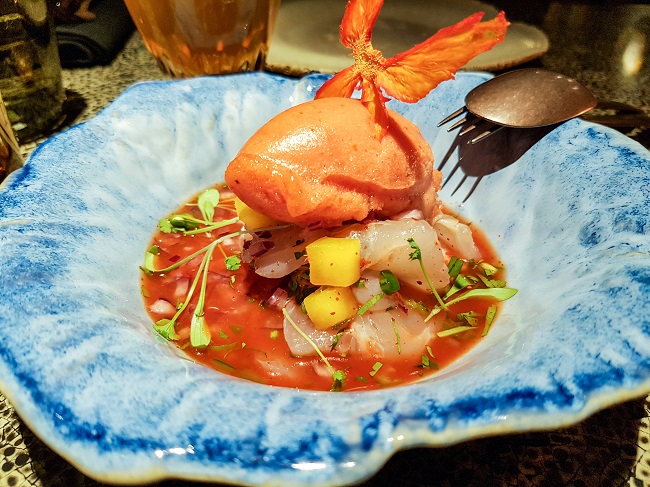 Restaurants that we visited but failed to seduce us include Alléno in Paris, Mikla in Istanbul, Bye Bye Blues in Palermo, La Capinera in Taormina. Restaurants that we enjoyed and are worth trying out include Espai Kru, Dos Pallilos and Viana in Barcelona, L'Ottava Nota in Palermo, Ruta del Azafran in Granada. Hell, why not: Comptoir Libanais in London (definitely not the new Dutch branch): honest and tasty food from the Arab region.
Martha Ortiz' new Ella Canta in London was a favourite of yours truly, but failed to charm one of our co-writers. And I have to say, the first visit the food was exquisite, the second time there was a difference in quality, which was a pity.
On that note, drums please..!
25 Alameda, Granada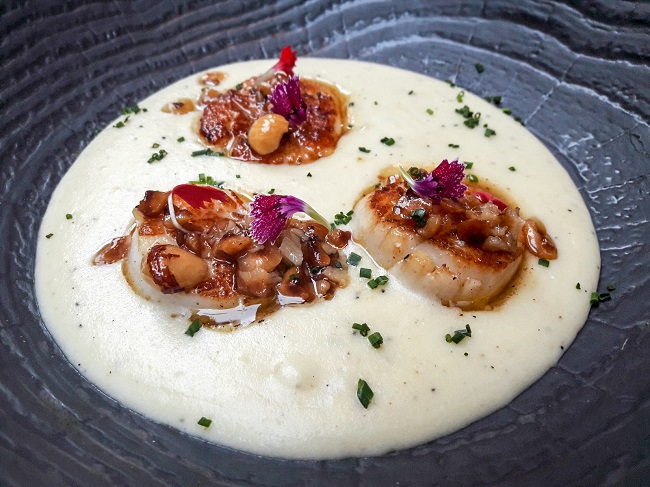 Tucked away just off the Plaza del Carmen this inconspicious restaurant proved a delightful surprise. Highlight was a divine dessert of chocolate soup with toffee, mango and red fruit.
24 StreetXO, London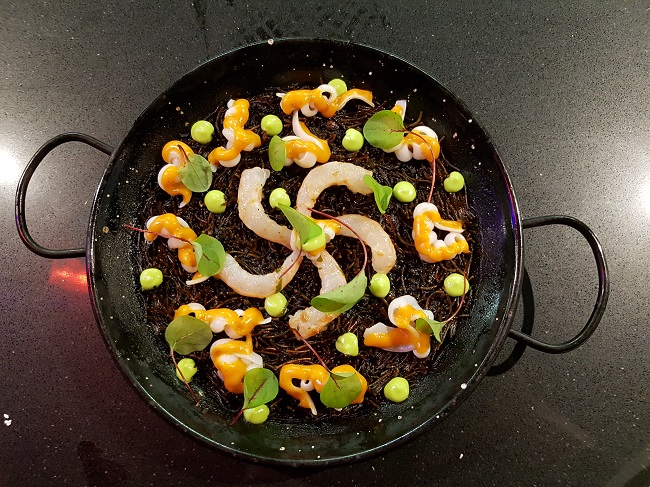 Fine dinging with an edge and an attitude. We love the unapologetic, loud flavours at StreetXo and we were sure it would end up high on our list, but the second time we had dinner there we spotted two of the chefs tasting the food and then putting the spoon back in the pan. We were shocked. The idea of having someone's saliva in your food is nothing short of revolting. Going to a restaurant is a declaration of trust; eating someone's food is in essence very intimate. The very least you should be able to expect is respect for the basic rules of cooking and hygiene. We hope they will clean up their act (pun intended), because StreetXo's food is worth a trip.
23 St. John, London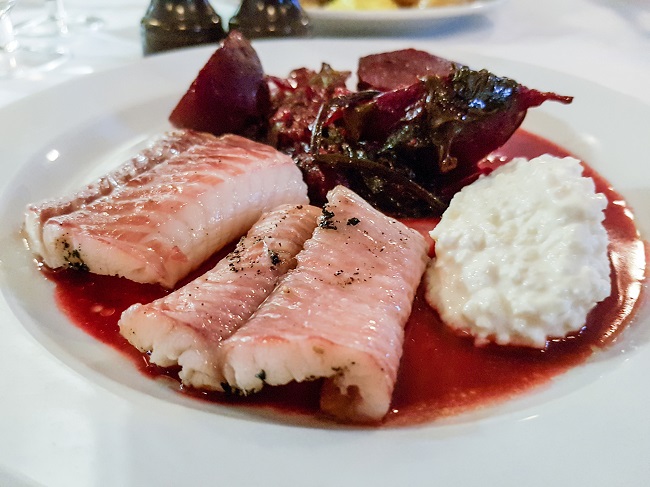 The food at St. John is not for the faint of heart. It is served as it looks, no frills, no nothing. Honest British food done at its best.
22 Origen Taberna, Madrid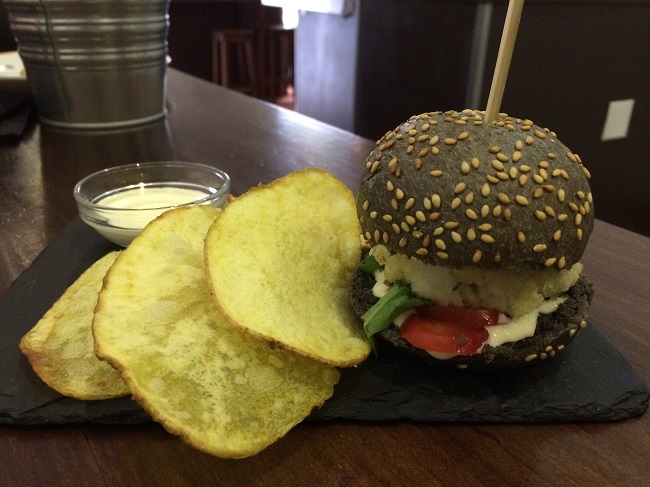 Our favourite Tapas bar in Madrid. Very tasty bites and food, kind staff and nice atmosphere. The avocado ice served with raw tuna is to die for, as is the mini burger with cuttlefish.
21 Kai, Tokyo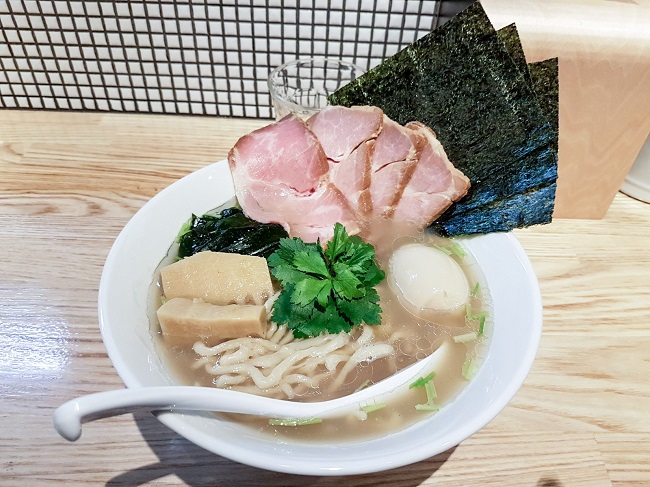 Excellent ramen. The soup is made of seafood and dried sardines and is simply delicious. The second best ramen bar in Tokyo.
20 Badalamenti Cucina e Bottega, Palermo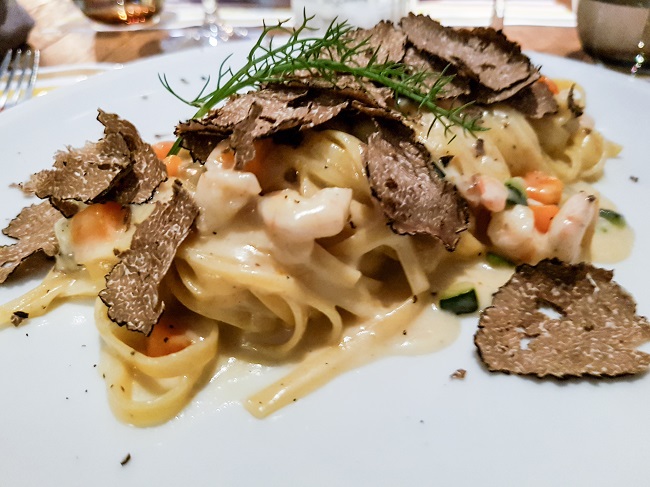 Badalamenti is run by three brothers, two of whom are twins, so at one point it felt like we were caught in a Marx Brothers sketch with one brother walking past our table and the other coming out of the kitchen. The food was delectable and they served one of the best pasta's ever. Ever.
19 Eslava, Sevilla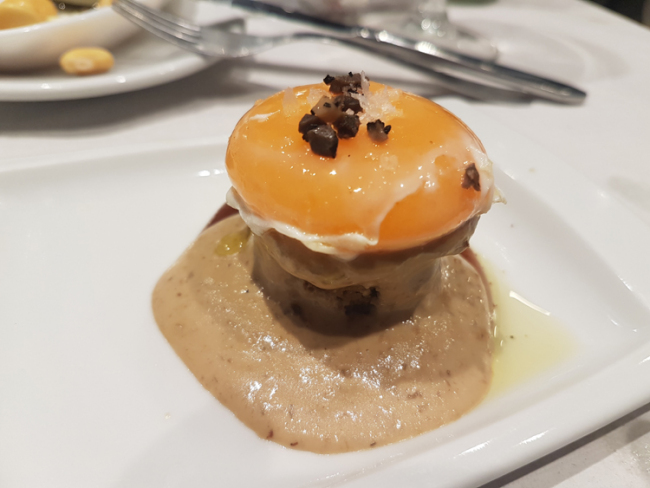 Earthly flavours here at this popular bar and restaurant. The tapas are out of this world, delicately balancing between tradition and modernity.
18 Afuri, Tokyo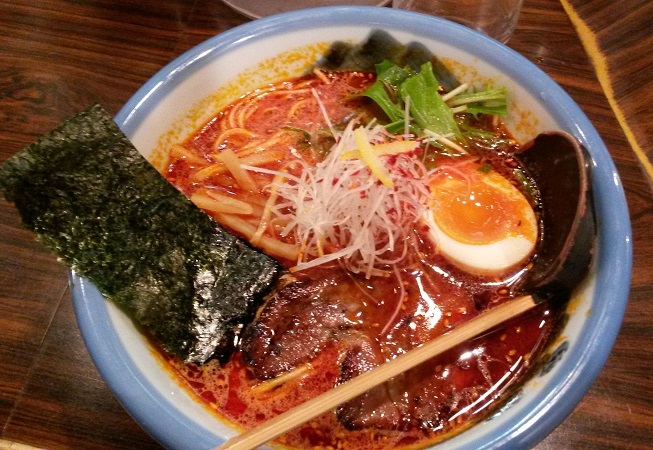 The best ramen in Tokyo thanks in part to that wonderful dash of yuzu in the chicken-based soup. Wonderful, rich flavours, a big favourite of ours.
17 Hoppers, London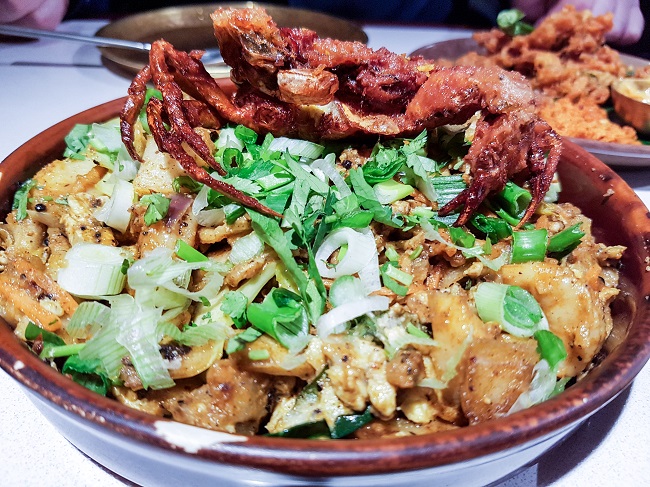 Sri-Lankan food heaven in this casual restaurant with small tables and wooden chairs. The food is full of flavours, piping hot and very spicy. What else could you possibly want.
16 La Dame de Pic, London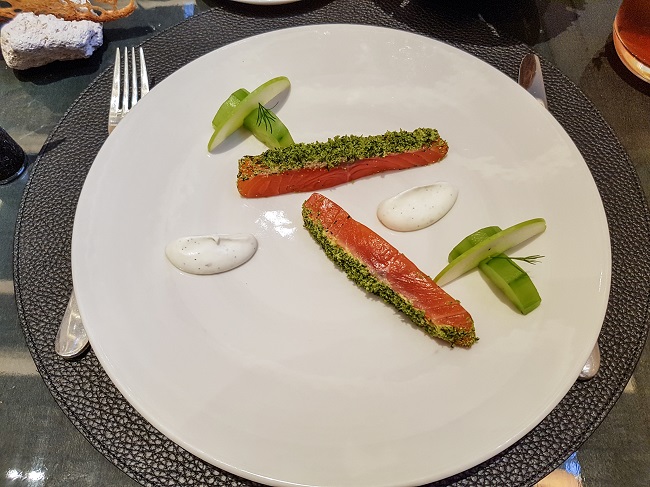 Top chef Anne-Sophie Pic opened this restaurant earlier this year and was immediately awarded a star. And rightfully so. Beautiful restaurant, French chic just opposite the Tower of Londen. The food is elegant, clean and delicious.
15 The Jane, Antwerp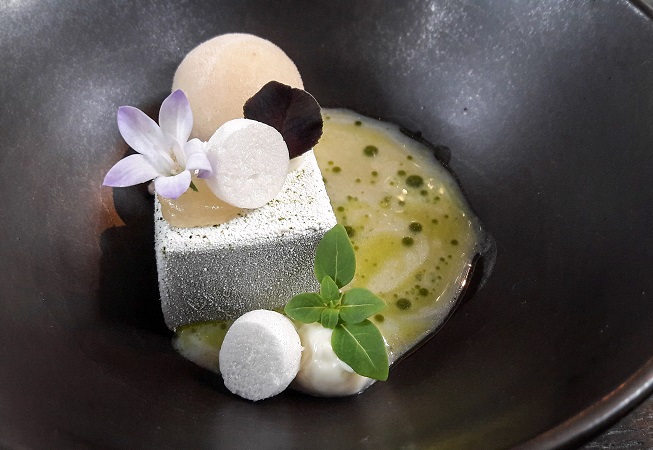 Sergio Herman and Nick Bril cook up a delightful storm in this gorgeous restaurant. Sexy and cosmopolitan food. Book in advance, it's worth the wait and effort
14 Locanda Locatelli, London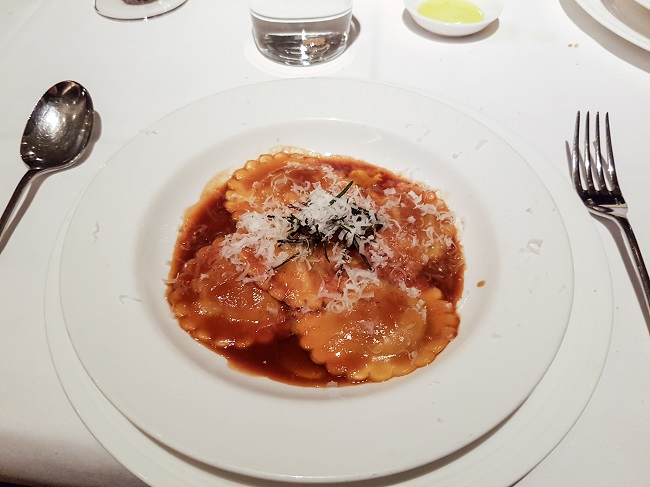 One of our all-time favourites in London. We've been coming here for years and on our last visit we decided to skip it. But then we couldn't get a table at Trishna, we were tired and decided to cross the street for Locanda Locatelli (our hotel is ideally located opposite the restaurant). Once sat, and once we were served the delectable pasta and wonderful other dishes, we concluded we were crazy for even considering not eating at Locanda Locatelli.
13 Epicure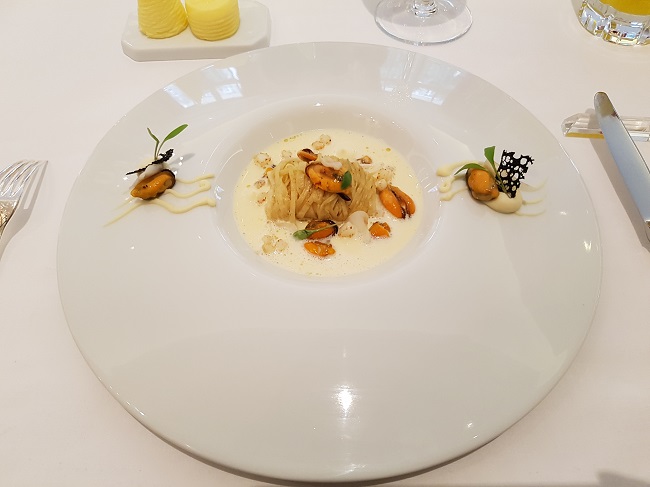 Louis XIV opulence at the exquisite Épicure. We often find ourselves saying that the French have lost the culinary battle and that the true avant-garde can be found in Spain and Japan, but Épicure is holding on strong. Fabulous food, luxurious surroundings and scrumptious desserts and sweets. Go for lunch, you need a mortgage for dinner.
12 De Lindehof, Nuenen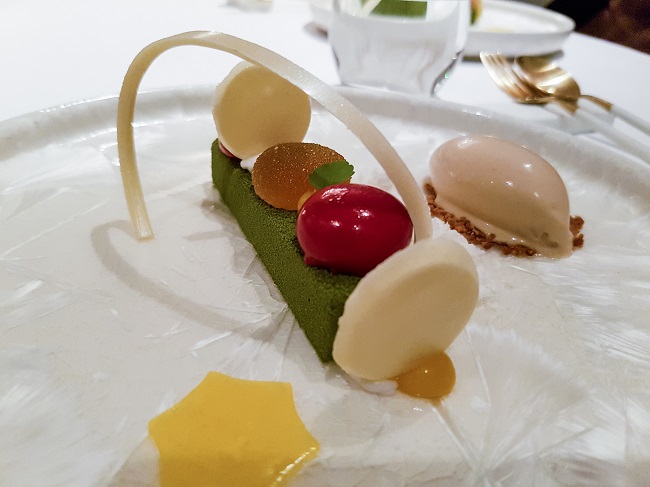 Our favourite Dutch restaurant and the most hospitable one. Soenil Bahadoer integrates French cuisine with Surinamese and Indian flavours and the result is dashing and deligthtul. His unique style merits much more international recognition.
11 Jin, Paris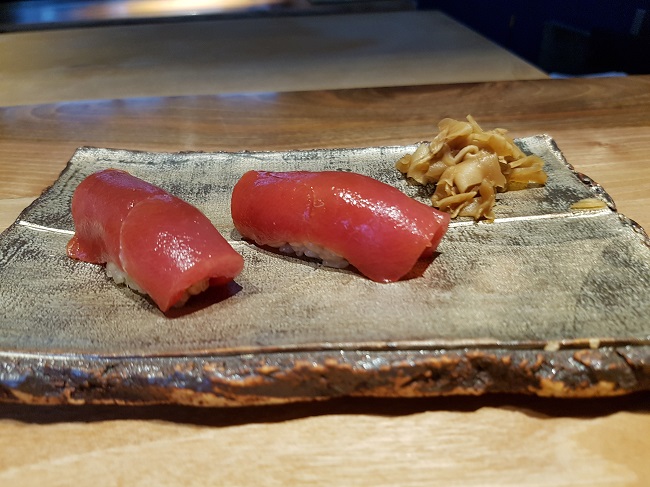 An authentic Japanese sushi temple in the heart of posh Paris. Jin serves truly delicious sushi. For one and a half hour you forget about the outside world and you feel as if you're in Japan. It's just chef Takuya Watanabe, you and those little parcels of heaven. The best sushi in Europe.
10 &Moshik, Amsterdam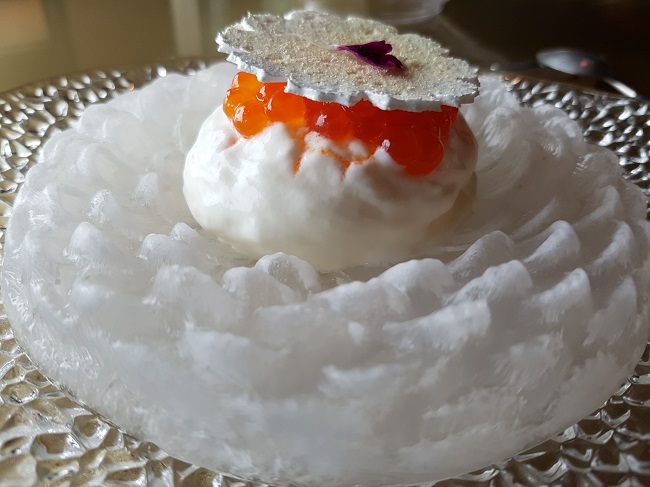 Our winner of this year's best Dutch restaurant and chef: &Moshik (previously &Samhoud Places). Chef Moshik Roth is one of the most innovative chefs we have. He soaks up all the flavours and impressions during his travels and then serves them up in beautiful dishes at his classy restaurant overlooking Amsterdam.
9 Yam'tcha, Paris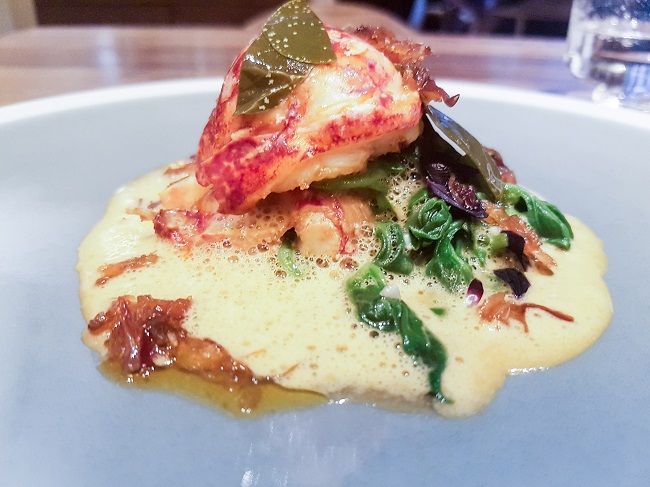 Adeline Grattard's food is sensuous, luscious and simply mouth-watering. Eating at Yam'tcha (and Ella Canta and La Dame de Pic) made us realise how unjust it is that female chefs are so often overlooked in all the rankings. Grattard's cuisine is a beautiful marriage between East and West, lovingly cooked dishes that spoil the senses.
8 Tickets, Barcelona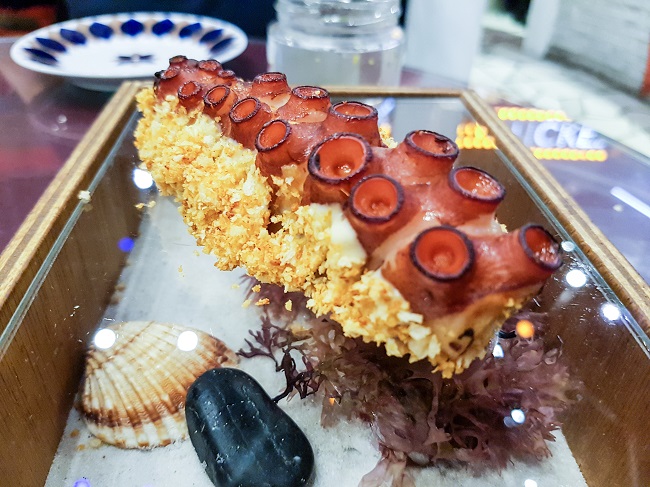 This is sheer fun. Albert Adrià's new take on the traditional tapas bar has a circus-like interior, a great atmosphere, wonderful, delicious food ánd a dessert room. A dessert room! It felt like entering a new realm where innocence reigns, all your worries are wiped out and all that matters are the sweet surprises on your plate. What a lovely restaurant, devoid of etiquette. It's a pity you can't just drop by, but have to book in advance, two months ahead.
7 Yauatcha, London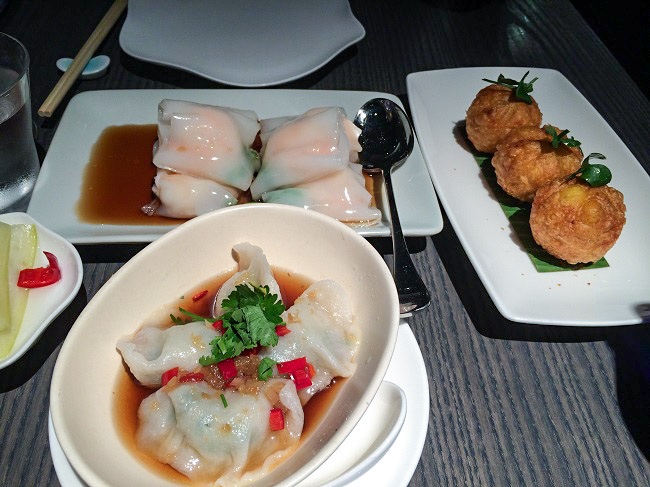 Another favourite in London. We've been coming here for ten years and not once have we been disappointed. Simply the best dim sum we ever had. No London visit is complete without it. We love Yauatcha.
6 Kei, Paris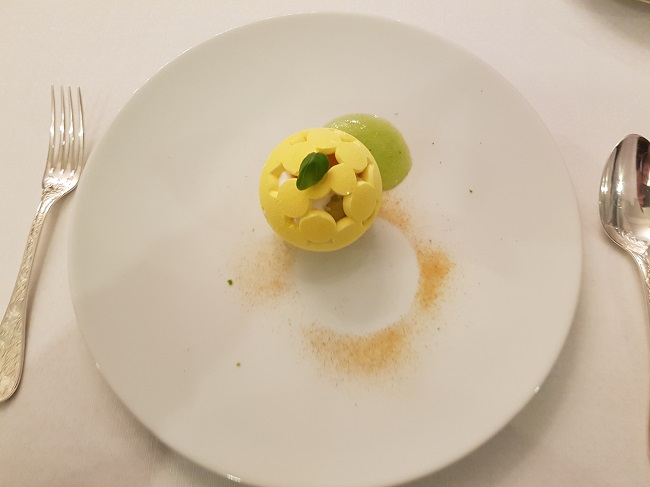 When Japanese class meets French elegance, you get this little gem of a marvellous restaurant. The food was absolutely stunning. I'm kind of running out of synonyms for delicious, but it was, it really was delicious and unforgettable. A must visit for foodies when in Paris.
5 L'Effervescence, Tokyo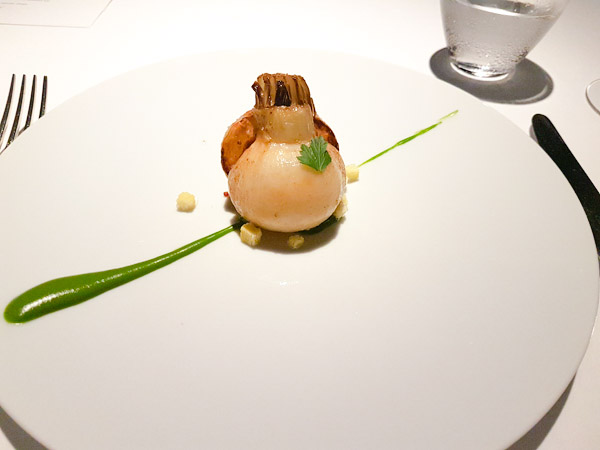 Culinary poetry at top chef Shinobu Namae's two star Tokyo restaurant. Namae celebrates the seasons in his delicate dishes that beautifully combine French cuisine with Japanese influences.
4 Kyubey, Tokyo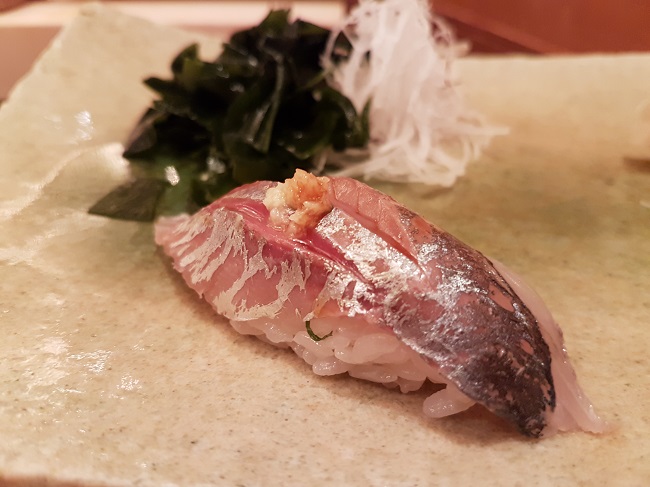 The best sushi in Tokyo. Yes even better than Jiro, because the chefs here are not only masters of sushi, but also very entertaining and hospitable hosts.
3 El Celler de Can Roca, Girona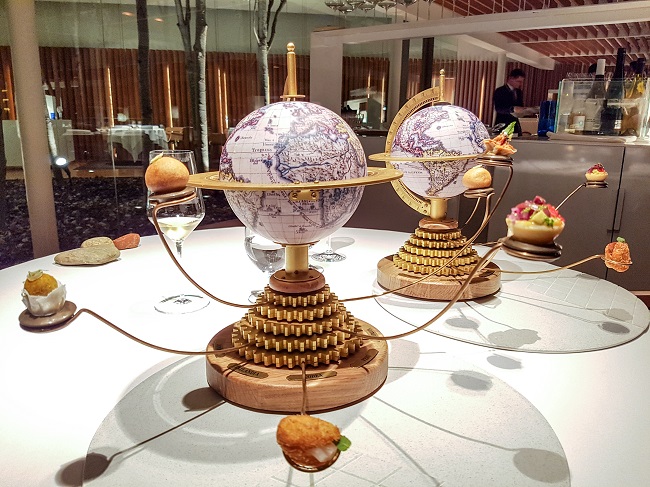 The world at your table at this magnificent restaurant. We first visited it four or five years ago when we also interviewed Joan Roca and it wasn't until this year that we secured a table. Wonderful food and best of all: five courses of amuses (!) before the actual courses begin. Yum!
2 L'Astrance, Paris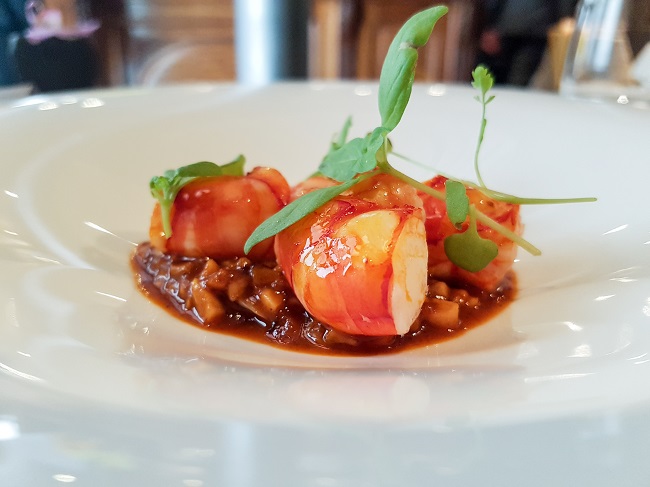 Excellent food in this tiny restaurant located in a nondescript street not far awar from the Eiffel Tower. Most Michelin starred restaurants in Paris are eye-wateringly expensive, but most have a good value lunch deal. L'Astrance, three stars, has an outstanding lunch for a very, very, very nice price. It's our number two for a reason. We still think of the food we had there.
1 Enigma, Barcelona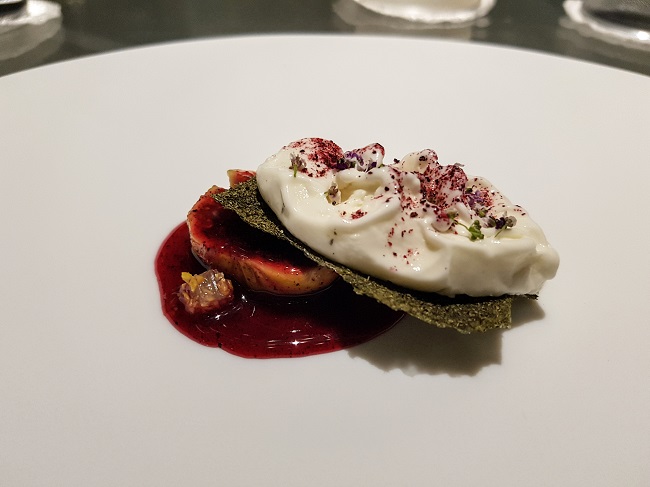 A restaurant like a secretive members club, designed like a maze of secret chambers, all looking alike and messing with your memory and sense of direction. This is the restaurant that has kept us pondering ever since we had dinner there. An elaborate review will follow, but this is not the type of restaurant where you describe each dish (there's simply too many), this is an experience that you undergo and then it gets under your skin. Everything is tested and challenged at Enigma: your taste buds, your senses, your sight. What you see isn't necessarily what you taste and vice versa. Plates like abstract paintings, with a touch of realism here and there. And flavours, both new and known, dished up in completely new form. It's mysterious and, yes, enigmatic. We recently interviewed the master mind, chef Albert Adrià, the post will be up soon. But for now: Enigma is what happens when you take food to the next level and that is why it's our World's Best Restaurant and Albert Adrià our best chef of 2017! Your prize is on its way!
Have a wonderful New Year everybody!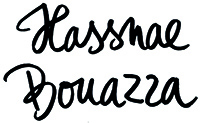 info[at]aichaqandisha.nl